Kjeragbolten is a Photo Opportunity Not to Be Missed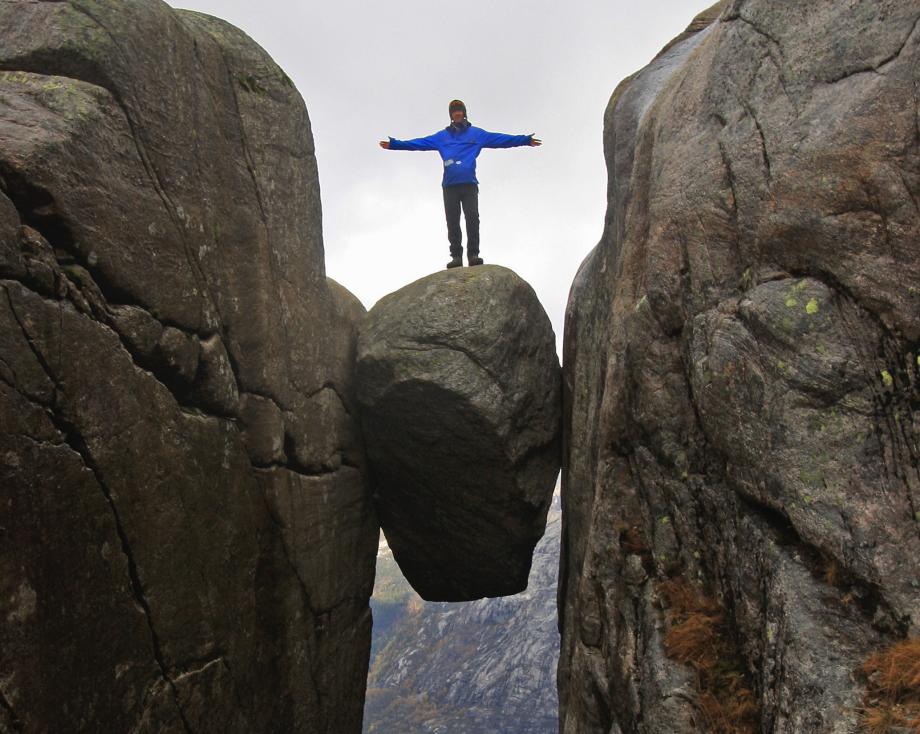 Wedged in a mountain crevasse near the edge of the Kjerag mountain in Lysefjord is a five-cubic-meter block of stone known as Kjeragbolten. Despite its impressive appearance, suspended above a 984-meter deep abyss, it is easily accessible on foot without any special equipment. The whole of Kjerag mountain is a popular hiking area, and the boulder is a favorite photo spot for obvious reasons.
For some the thrill of standing on a boulder suspended between two cliffs isn't quite enough, and Kjeragbolten has also become a popular spot for base jumpers to use when launching themselves into the air. More photos of Kjergabolten can be seen on Atlas Obscura.
Geological oddities with a view to die for: