What Syria Needs From Us
Two years since the Syrian uprising began, the West continues its handwringing.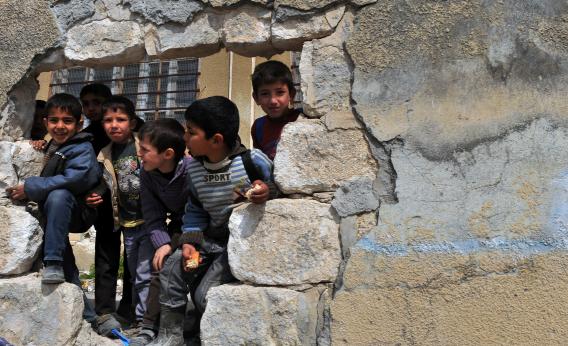 This month marks the second anniversary of the uprising in Syria. Fighting between opposition and government forces loyal to President Bashar al-Assad has left 70,000 people dead and a tide of more than 1 million refugees. The escalation of violence has inevitably raised more questions about intervention by the U.S. and its allies.

Carne Ross, a former British foreign service officer who now runs the nonprofit diplomatic advisory group Independent Diplomat, says the challenge for the international community in Syria has overtones of an earlier bloody ethnic conflict in Bosnia but is in some ways more problematic. Yet, he argues in our latest episode of The World Decrypted that there are options for the outside world to consider.
Underlining the challenges of supplying armed groups on the ground in Syria, a top U.S. general said this week that the U.S. understanding of rebel groups was "opaque" one year ago and is even worse now. This analysis of some of those groups suggests one reason.
Amnesty International has collected evidence of atrocities committed by both rebel and government forces in Syria.
What might outsiders do to help those fighting government violence? Here's the list of nonviolent strategies Carne outlines in the video, compiled by a group of pro-democracy activists about a year ago. Carne also teases out these and other ideas in this article. What's more, Human Rights First has called for disruption of arms supplies to Assad's government.