The Circle of Wes Expands
Bruce Willis, Tilda Swinton, and Edward Norton join Bill Murray in Wes Anderson's latest feature Moonrise Kingdom.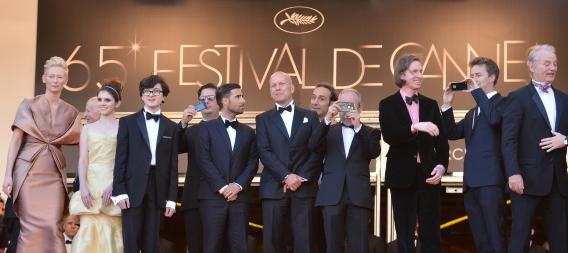 The ensemble cast is one of the hallmarks of Wes Anderson's films. And over the years, Anderson has developed close working relationships and friendships with Bill Murray, Owen Wilson, and Jason Schwartzman.
Anderson has cast Murray for a sixth time in his latest feature, Moonrise Kingdom, which premiered this week at the Cannes Film Festival. Joining Murray in the Anderson ensemble for the first time are Bruce Willis, Tilda Swinton, Frances McDormand, and Edward Norton.
In an interview with Slate's Jacob Weisberg, Anderson says that during filming there was a big family vibe on set and off. So much so that Anderson shared a house with his editor, his director of photography, Norton, and Murray. The Oscar-nominated director also explains why he loves working with Murray, whom he first cast in Rushmore in 1998. Beyond his acting chops, Anderson maintains that few people can calm an angry mob as well as Murray can.
You can watch Part 1 of Anderson's interview, in which he talks about the challenges of casting and working with child actors in Moonrise Kingdom. In the second segment, Anderson explains why he loves stop-motion animation. Anderson answers Slate reader questions in Part 3. And in the days ahead, look for an audio podcast of the full interview.