Boss Farhad Manjoo Around
Which outdated technology should he reassess? (The PalmPilot? Zune? MySpace?)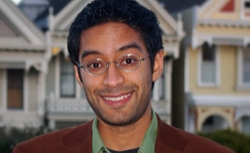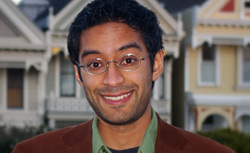 "Send me back in time."
Farhad Manjoo
Slate Technology Reporter
In my weekly technology column, I usually write about new stuff—the latest, and sometimes greatest, blinking thing on the shelves. But I often hear from readers who are stuck in the past. They believe today's gadgets are bloated with features they'll never use, they're too expensive, and they aren't as well-made as the technology of yore. Well, here's your chance to send me back in time. As part of the Slate Reader Takeover, you can name an old-school, perhaps originally overlooked technology for me to assess. I'll peer back at the winning technology (or tech category) and I'll decide whether, in retrospect, the thing was better than we all remember—or perhaps why it's best forgotten after all.
This poll will close at 4 p.m. EDT on Tuesday, Oct. 23.
Update: An outage in Amazon's AWS servers deactivated this poll on Monday. It is now working again. Voting records that were made before the servers crashed survived the outage. If you did you not see voting results upon voting, your vote was not recorded.