Which BuzzFeed Quiz Are You?
Let's be honest, we're all hoping to get "Which Simpsons Character Are You?"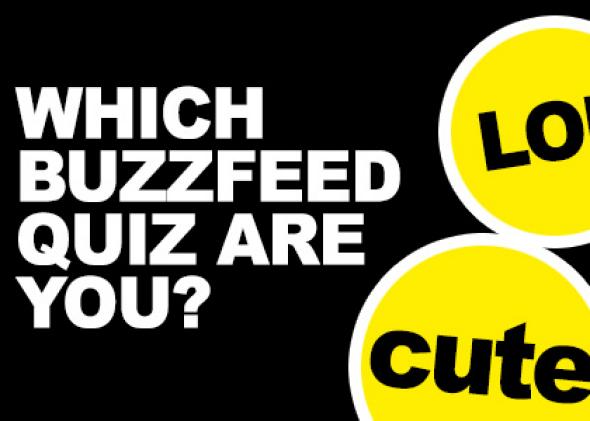 You've seen them—the BuzzFeed quizzes filling up your Facebook timeline, purporting to tell you which city you should live in, which Muppet you are, or which food matches your personality. You've probably taken three or four, and shared your results, just like 540,000 other people—even if you couldn't quite figure out how you got the result you did. But which BuzzFeed quiz most perfectly expresses you?
"Empire State of Mind"

Jay Z and Alicia Keys

"Sweet Caroline"

Neil Diamond

"London Calling"

The Clash

"PARIS AU MOIS D'AOÛT"

CHARLES AZNAVOUR

"DO YOU KNOW THE WAY TO SAN JOSE"

DIONNE WARWICK

"YOU'RE THE INSPIRATION"

CHICAGO

ANYTHING BY A POP DIVA! I LOVE POP DIVAS!!

"I Believe"

the book of mormon

ZECHARIAH, SON OF BERECHIAH
THE MACNEIL-LEHRER NEWSHOUR

WHERE IN THE WORLD IS CARMEN SANDIEGO?
LARD LAD DONUTS LIKE IN THE SIMPSONS, MY FAVORITE SHOW!!!

NO DESSERT PLEASE, I'M DIETING

ANY DESSERT, AS LONG AS IT PERFECTLY MATCHES MY PERSONALITY!!!

CHERRY PIE FROM TWEDE'S CAFÉ IN NORTH BEND, WASH., JUST LIKE IN TWIN PEAKS, THE BEST SHOW EVER ON TV!!!!
#ILOVE
INTERNET
QUIZZES
ABOUTWHAT
CITYTOLIVEIN
Which Buzzfeed Quiz Are You?
You got: ""
Get Share Link