The "How Does a Forensic Anthropologist Work?" Edition
Dr. Bradley Adams investigates the case of a dismembered body in Brooklyn and helps uncover a mafia murder.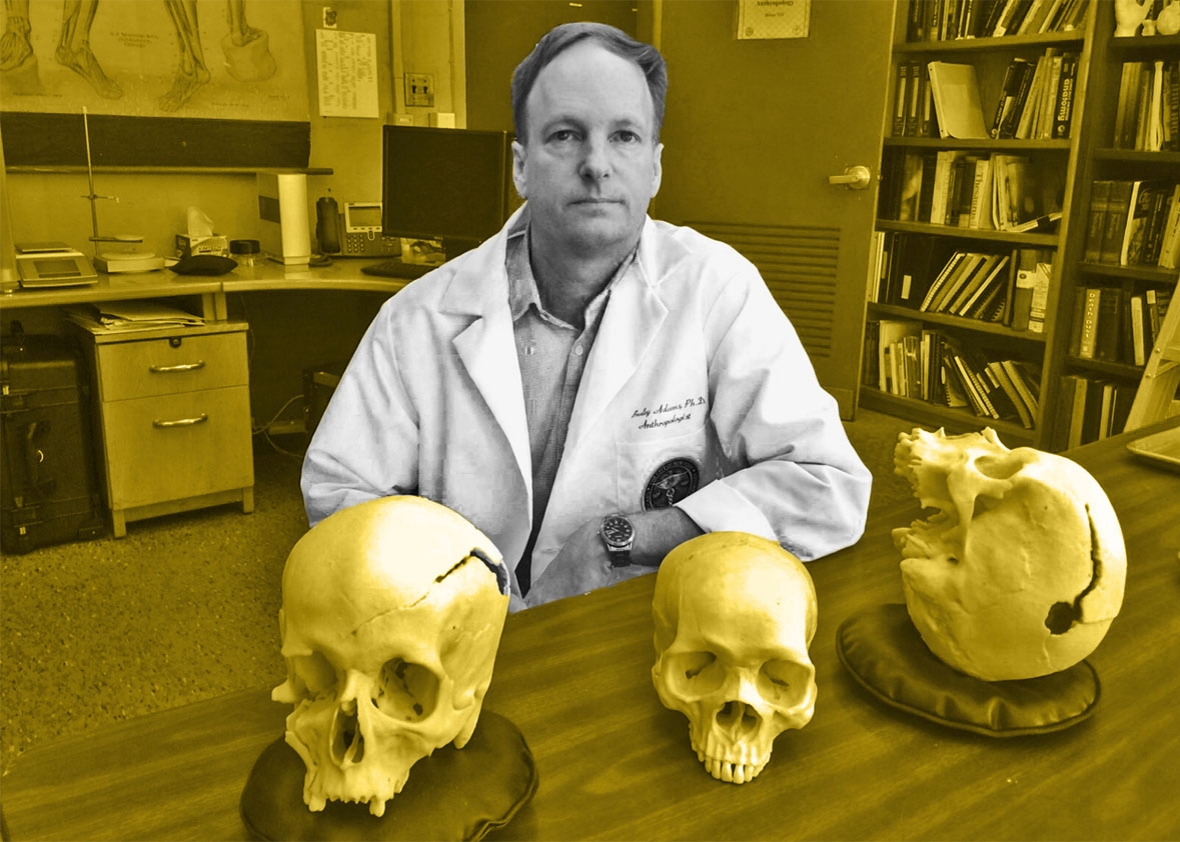 Listen to this episode of Working with guest Dr. Bradley Adams:
This week on Working, WNYC's Arun Venugopal talks to Bradley Adams, a forensic anthropologist for the city of New York at the NYC Office of Chief Medical Examiner. Adams discusses the impact Sept. 11 had on forensic anthropology in the city, the different types of cases he investigates, and how there are no typical days in his line of work. Plus, Adams tells the story of an unidentified female body in Brooklyn and how he helped uncover a murder in the mafia.
In a Slate Plus extra, Adams take a closer look at the skull of a person who had been shot in the head during the Civil War and discusses the challenges of identifying a person's race just by looking at a skull. If you're a member, enjoy bonus segments and interview transcripts from Working, plus other great podcast exclusives. Start your two-week free trial at slate.com/workingplus.
Working is brought to you by Braintree. Looking to set up payments for your business? Braintree gives your app or website a payment solution that accepts just about every payment method with one simple integration. Plus, we'll give you your first $50,000 in transactions fee-­free. To learn more, visit braintreepayments.com/working.
Production by Jayson De Leon.