The "How Does a Retail Manager Work?" Edition
The manager of a New York "fast fashion" chain explains why customer service staff deserve respect—and a heads-up when you knock something over.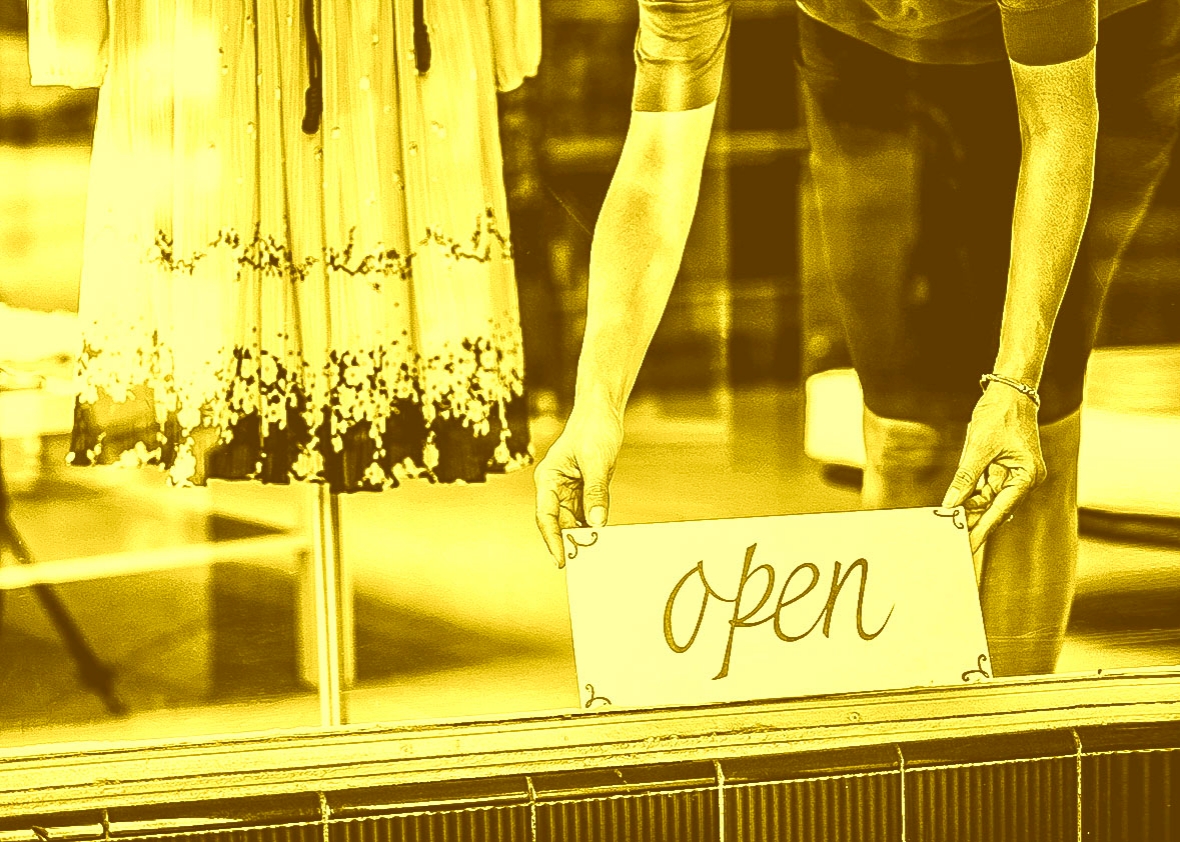 Listen to this episode of Working with guest "Jake":
This week on Working, host Aisha Harris talks to "Jake," a veteran manager for a fast fashion retail chain. He talks about the challenges of his job, including interacting with young staff, angry customers, and shoplifters. Also, Jake reveals how he uses what he's learned behind the counter when shopping for himself.
In a Slate Plus extra, Jake explains how he would respond if a customer tried on unflattering leather pants. If you're not a member, enjoy bonus segments and interview transcripts from Working, plus other great podcast exclusives. Start your two-week free trial at slate.com/workingplus.
Our sponsors today: Citrix GoToMeeting. Hold a meeting with anyone from the convenience of your computer, smartphone, or tablet. Try it free for 30 days by visiting GoToMeeting.com and clicking the "try it free" button.
And Braintree. If you're working on a mobile app and searching for a simple payments solution, check out Braintree. With one simple integration, you can offer your customers every way to pay. To learn more, and for your first $50,000 in transactions fee-free, go to braintreepayments.com/working.