The "How Does a Stand-Up Comedian Work?" Edition
Slate's podcast about work explores how a stand-up comedian makes it in New York City.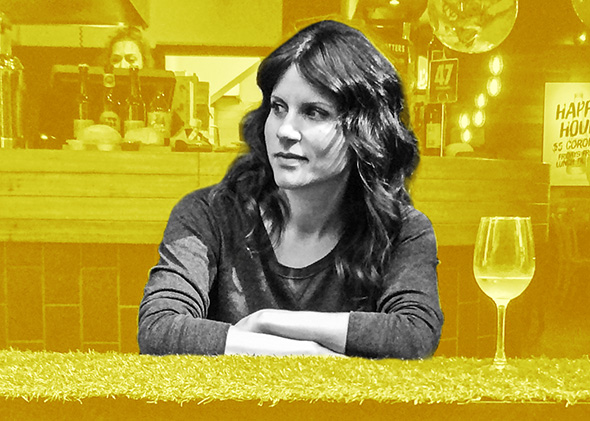 To listen to this episode of Working with guest Brooke Van Poppelen, click the arrow on the audio player below:
On this episode of Working, Adam Davidson, co-founder of NPR's Planet Money and columnist for the New York Times Magazine talks to stand-up comedian Brooke Van Poppelen. She explains what it's like to have to be funny all of the time, how to prepare for gigs, and whether this is good time to be a female comic.
In a Slate Plus extra, listen to a clip of Van Poppelen's recent set at the Bell House in Brooklyn. If you're not a member, enjoy bonus segments and interview transcripts from Working, plus other great podcast exclusives. Start your two-week free trial at slate.com/workingplus.
Our sponsors today: Casper, an online retailer of premium mattresses for a fraction of the price. Get $50 toward any mattress purchase by visiting casper.com/working and using the promo code "Working." And: Stamps.com, where you can buy and print U.S. postage for any letter or package. For a no-risk trial and a $110 bonus offer, go to Stamps.com, click on the microphone, and enter the promo code "Working."
To learn more about this series, click here. Visit the Working archive page for more episodes, or subscribe in iTunes.