The "How Does a Host of Working Work?" Edition
For this season's finale, the hosts of our podcast about what people do all day discuss their own day jobs.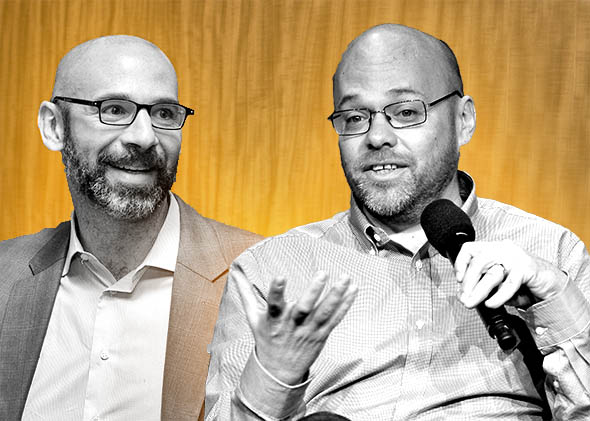 Listen to this episode of Working with David Plotz:
In the conclusion to its second season, Slate's podcast about work tries something different. The outgoing host, Adam Davidson, and the show's first host, David Plotz, talk about their own careers, including their respective decisions to start new adventures.
Davidson is the co-founder of NPR's Planet Money and writes the "On Money" column for the New York Times Magazine. David Plotz is the CEO of Atlas Obscura and the host of Slate's Political Gabfest.
In a Slate Plus extra, they compare notes about hosting Working and discuss the future of the show. If you're not a member, enjoy bonus segments and interview transcripts from Working, plus other great podcast exclusives. Start your two-week free trial at slate.com/workingplus.
Our sponsors today: Citrix GoToMeeting. Hold a meeting with anyone from the convenience of your computer, smartphone, or tablet. Get a free 30-day trial at GoToMeeting.com. Also: QuickBooks. Explore what QuickBooks Self-Employed can do for you with a free 30-day trial at tryselfemployed.com/working.