The Audio Book Club on Tenth of December
Our critics discuss George Saunders' book of short stories.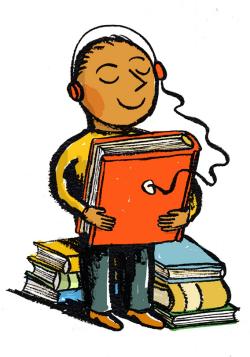 To listen to the Audio Book Club discussion of Tenth of December, click the arrow on the player below.
This month, Slate Book Review editor Dan Kois and Brow Beat editor David Haglund discuss Tenth of December, the best-selling book of "gently postmodern" short stories by George Saunders. The critics discuss Saunders' view of the modern world, the funniness and originality of his voice, and whether it's surprising that America has fallen for a writer as weird and theoretically unmarketable as him.
Next month the Audio Book Club will discuss The Interestings, a big, sweeping novel about talent, friendship, and fate in contemporary New York City, by Meg Wolitzer. Read the Slate Book Review's conversation between Wolitzer and her editor, check out the book, and join us for our discussion on July 12.
Visit our Audio Book Club archive page for a complete list of the more than 60 books we've discussed over the years. Or you can listen to any of our previous club meetings through our iTunes feed.
Podcast produced by Abdul Rufus and Andy Bowers.