Learning How To Look
An interview with Alexandra Horowitz, author of On Looking.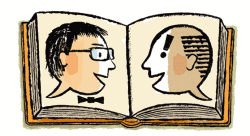 When Alexandra Horowitz, author of the New York Times best-seller Inside of a Dog: What Dogs See, Smell, and Know, decided to learn how to observe her everyday surroundings better, she took 11 walks, each one in the company of someone—or something—with a special expertise. In On Looking: Eleven Walks With Expert Eyes, Horowitz describes what she learned from a blind woman, a geologist, an artist, a toddler, a dog, and others. The discussion lasts about 26 minutes.
The podcast is produced by June Thomas. The executive producer of Slate's podcasts is Andy Bowers.