What Do We Mean When We Talk About Privacy?
An interview with Garret Keizer.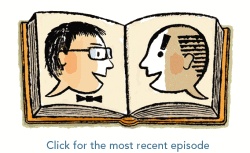 Listen to Episode 19 of The Afterword:
Is a desire for privacy a purely selfish impulse, or does it reflect consideration of other people's feelings? Is privacy something that money can buy? What happens to our private selves when we can't escape surveillance? What happens to our public personas when they escape from our control? These are just a few of the questions essayist Garret Keizer tackles in his new book, Privacy. The interview lasts around 27 minutes.
The Afterword, which appears in the Slate daily podcast feed every other Thursday, features interviews with the authors of new nonfiction books. The next guest will be Paul Tough, talking about his new book How Children Succeed. That podcast will be live on Sept. 13.
Podcast produced by June Thomas. The executive producer of Slate's podcasts is Andy Bowers.