New York City's Rich Food Culture
An interview with Robin Shulman.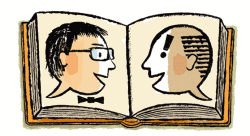 Listen to Episode 16 of The Afterword:
The popular image of New York City involves high-rise buildings, glass, and concrete, but all over the five boroughs, people grow vegetables, fish local waters, keep bees, brew beer, and make wine. While reporting her new book, Eat the City, Robin Shulman traveled all over New York, meeting people who want to make things grow. Until the early 20th century, New York was a great center of farming, brewing, and sugar refining, and that history is still present all over the city. The conversation lasts around 25 minutes.
Podcast produced by June Thomas. The executive producer of Slate's podcasts is Andy Bowers.