Challenging the Myth of American Decline
An interview with Daniel Gross.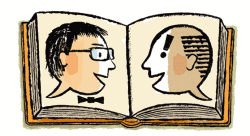 In August 2011, Standard & Poor's stripped the United States of its AAA credit rating. The downgrade was just one of America's problems that summer; Congress was squabbling about raising the debt ceiling, the country was still hungover from the credit crunch and the housing bubble, and the unemployment rate was high. But, former Slate "Moneybox" columnist Daniel Gross insists, that didn't mean the United States was in terminal decline. In the wake of the 2008 crash, America's businesses and institutions tapped into the strengths that built the U.S. economy into a global powerhouse in the first place: speed, ingenuity, adaptability, pragmatism, entrepreneurship, and an ability to engage with the world. In Better, Stronger, Faster: The Myth of American Decline ... and the Rise of a New Economy, Gross challenges the self-pity of the declinists, focusing instead on the remarkable reconstruction and reorientation that started in 2009.
The Afterword, which appears in the Slate daily podcast feed every other Thursday, features interviews with the authors of new nonfiction books. The next guest will be Slate's politics and foreign affairs editor, William J. Dobson, talking about his new book, The Dictator's Learning Curve: Inside the Global Battle for Democracy. That podcast will go live on July 5.
Podcast produced by June Thomas. The executive producer of Slate's podcasts is Andy Bowers.