America's Love Affair With Garbage
An interview with Edward Humes.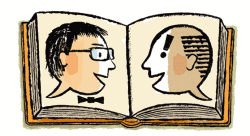 Listen to Episode 12 of The Afterword:
As Edward Humes points out in his new book, Garbology: Our Dirty Love Affair With Trash, "Americans make more trash than anyone else on the planet, throwing away about 7.1 pounds per person per day. Across a lifetime, that rate means that, on average, we are each on track to generate 102 tons of trash." In this conversation, Humes discusses why the per-capita U.S. garbage output has doubled since 1960, what a pioneering program to track our trash revealed, and what each individual can do to reduce waste. It lasts about 27 minutes.
The Afterword, which appears in the Slate daily podcast feed every other Thursday, features interviews with the authors of new nonfiction books.
Podcast produced by June Thomas. The executive producer of Slate's podcasts is Andy Bowers.