The Life and Music of James Brown
An interview with R.J. Smith.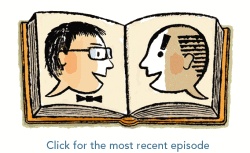 Listen to Episode 9 of The Afterword:
In his new book The One: The Life and Music of James Brown, R.J. Smith offers a portrait of a man who transformed American music, from his impoverished childhood in the segregated South to his accrual (and loss) of several fortunes. The 30-minute conversation includes discussion of Brown's mentors, his punishing touring schedule, his business ventures, his trip to Vietnam, his endorsement of Richard Nixon, and his violence.
The Afterword, which appears in the Slate daily podcast feed every other Thursday, features interviews with the authors of new nonfiction books.
Podcast produced by June Thomas. The executive producer of Slate's podcasts is Andy Bowers.