The Econ 101 Edition
Inspired by an email from a teacher, the Slate Money crew discusses 10 things that every high school economics student should know.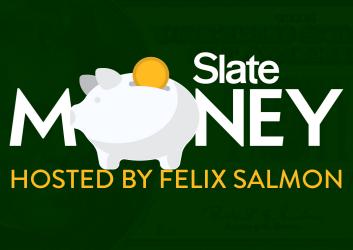 Listen to Episode No. 34 of Slate Money:
On this week's edition of Slate Money, host Felix Salmon of Fusion, Slate's Jordan Weissmann, and Cathy O'Neil of Mathbabe devote the entire episode to a letter from Nathan Connelly, a teacher who emailed us to ask the following question:
If you were to teach high school economics—comprised of mostly 16- to 18-year-olds—today, what would be the top three pieces of knowledge/insight/concepts each student should graduate taking with them for years after? To put it another way: What do you wish you would have learned in high school about the economic system?
Great question, but Slate Money always goes big. Instead of discussing a mere list of three, Felix, Jordan, and Cathy each came up with three, for a grand total of nine essential economic economics concepts for the high school crowd. In fact, Felix claims it's really a list of 10:
1. Supply and demand
2. Sunk costs
3. Inflation
4. The "invisible hand"
5. The "tragedy of the commons"
6. Causality
7. Opportunity costs
8. Comparative advantage (video supplement)
9. Income inequality
10. Models versus reality
Don't see your favorite concept? Got a bone to pick with us? Send us an email at slatemoney@slate.com.
Slate Money will appear every Saturday in the Slate Daily Podcast and its own feed (links above).