Your Salary, and How to Raise It
Episode 10 of Slate's Negotiation Academy on negotiating for your salary.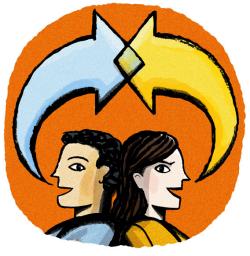 Listen to Episode 10 of Slate's Negotiation Academy (or scroll down for a player containing every episode):
We've reached the final episode of the series and we're going out with advice on what is for many people the most important negotiation they face: their own salaries. Even in these times of high unemployment, you still might find yourself in a position to bargain when a good job comes along. And whatever the job market, these tips will help you get the most you can, whether you're accepting a new job or angling for a raise.
Our guests this week are Columbia Business School professor Aaron Wallen, Greta Green-Gentile Director of Compensation, Benefits, and Human Resource Management Systems for the Denihan Hospitality Group, and Jotham Stein, executive compensation attorney and author of Executive Employment Law.
Thanks for listening to this podcast series. We're working on similar projects for 2012 and hope to talk to you again soon.
You'll find all our episodes available in the player below:
Podcast produced by Mark Phillips. Executive Producer Andy Bowers.