Mom and Dad Are Fighting: The "Tampon Falling Out of Your Ear" Edition
Listen to Slate's parenting podcast on a revolutionary new sex ed class and how to ask other parents about guns in their homes.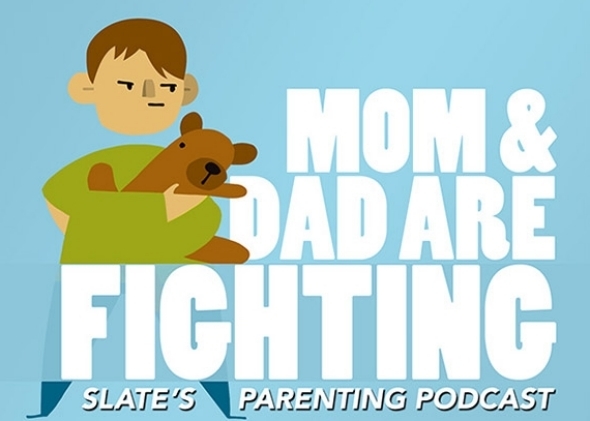 Listen to Mom and Dad Are Fighting by clicking the arrow on the audio player below:
In this week's edition of Slate's parenting podcast Mom and Dad Are Fighting, Slate editors Allison Benedikt and Dan Kois talk to New York Times Magazine reporter Bonnie Rochman about a remarkable Seattle-area parent-and-kid sex ed class. Then, we talk about guns in the home. How do you ask other parents about guns in their houses? What should kids know about guns? A parent advocate from the Brady Center and a mom who teaches a gun-safety class weigh in. Plus, a listener asks about morning routines, triumphs and fails, and recommendations.
Items discussed in the show:
Dan recommends In Mary's Garden, a great picture book by his high school classmate Tina Kugler and her husband, Carson Kugler.
Allison recommends the app iMotion to make stop-motion movies with your kids.
This week's advertisers are:
The chapter book The Terrible Two by Jory John and Mac Barnett, illustrated by Kevin Cornell.
Stone Reset, by Gemvara. Turn old jewelry or a loose stone into a new design setting you'll love. Get 15 percent off the stone reset of your choosing by going to our special URL.
The Netflix original documentary My Own Man, directed by David Sampliner. Streaming now, only on Netflix.
Email us at momanddad@slate.com to tell us what you thought of today's show and give us ideas for what we should cover in the next edition. Got questions that you'd like us to answer on a future episode? Call and leave us a message at 424-255-7833.
Podcast produced by Ann Hepperman.