Sweetly Ruining Your Metabolism
While sipping iced coffees outside, Mike reaches for a NutraSweet packet. Will Maria Konnikova approve?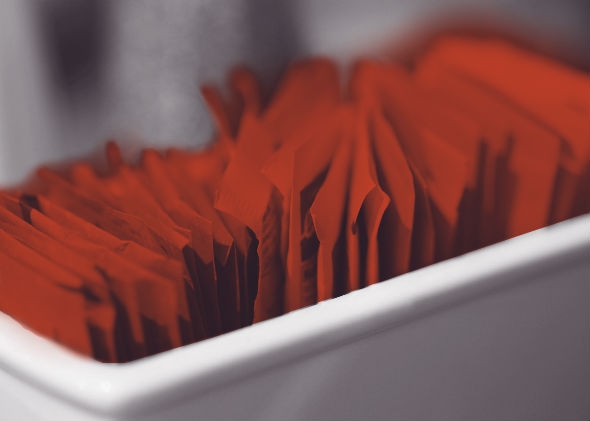 Listen to Episode 254 of Slate's The Gist:
Today on The Gist, does the Boston Marathon bomber Dzhokhar Tsarnaev feel remorse? Seth Stevenson has been reporting for Slate on the trial and shares the latest insight into how the defense is attempting to humanize. Plus, are there adverse health effects that come with artificial sweeteners? For a game we call "Is That Bulls--t?," we take Maria Konnikova of the New Yorker out for lunch to see what she sprinkles in her iced tea. For the Spiel, was the research into Deflategate a worthwhile expense?
Today's sponsor: QuickBooks. If you work for yourself, try QuickBooks Self-Employed. It helps separate your business and personal expenses, estimate your federal quarterly taxes, and more. See what QuickBooks Self-Employed can do for you with a free 30-day trial at tryselfemployed.com/thegist.
Join Slate Plus! Members get bonus segments, exclusive member-only podcasts, and more. Sign up for a free trial today at slate.com/gistplus.