Fraunces Tavern Bombing
Forty years ago a banker named Frank Connor died in a terrorist bombing in lower Manhattan. We speak with his son Joe Connor.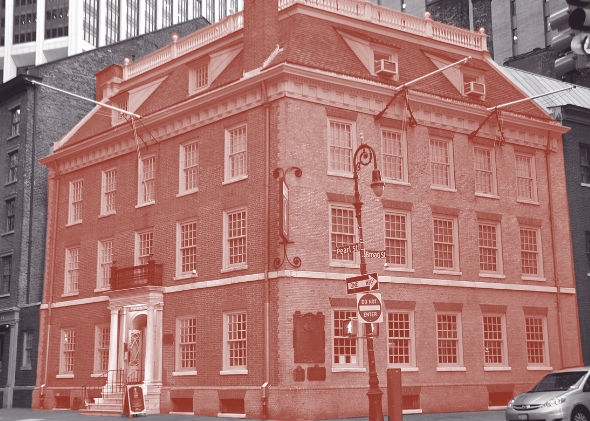 Listen to Episode 179 of Slate's The Gist:
Before the Revolutionary War, the tavern founded by Samuel Fraunces in lower Manhattan was the meeting place for the Sons of Liberty. During the Revolutionary War, the tavern took a cannonball through the roof, and after the war's end, it's where George Washington bid farewell to his officers.
The tavern's last true brush with history came 40 years ago. On Jan. 24, 1975, Puerto Rican nationalists set off a bomb in the tavern annex, injuring 50 people and killing four people. One off those victims was Frank Connor, a banker from Fair Lawn, New Jersey.
His son Joe Connor joins us on The Gist to describe his ongoing work preserving his father's legacy and pursuing justice. He and Michael Duncan are the authors of The New Founders.
For the Spiel, why NFL quarterbacks should get to do whatever they want with their balls. Read Mike's full article "Let Them Deflate" on Slate.
Today's sponsors: Acura. Check out the all new Acura TLX at acura.com or test drive one for yourself at your local Acura dealer. Also, The Great Courses. Their course on The Art of Storytelling: From Parents to Professionals is a great fit for The Gist listeners. Visit thegreatcourses.com/GIST.
Join the discussion of this episode on Facebook.