Bad Movies, Good Podcast
Flop House turns Hollywood failure into memorable mockery.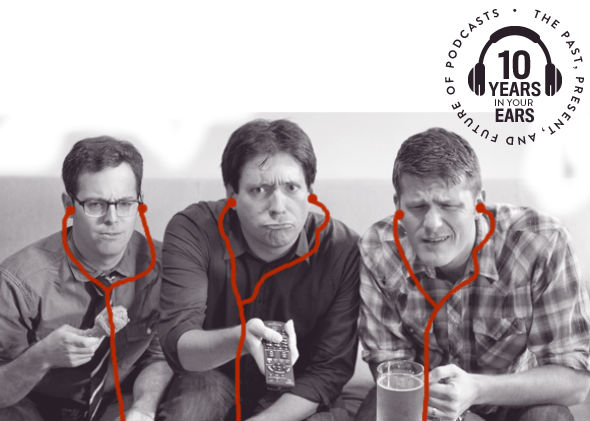 Listen to Episode 160 of Slate's The Gist:
All this week on The Gist, we're down with O.P.P.: Other People's Podcasts. In this episode, Elliott Kalan, Dan McCoy, and Stuart Wellington explain why their reviews of bad movies on The Flop House aren't your typical Internet snark. Dan says, "We actually do try to keep ourselves from getting mad at the movies, to approach it with some sort of sense of joy so we're not just jerks." To which Elliott adds, "I mean, we are jerks." For the Spiel, it's time to name our lobstar of the antentwig.
Join the discussion of this episode on Facebook.