The Mingus Method for Toilet Training Cats
A jazz legend's incredibly detailed step-by-step guide for moving your cat from litter to porcelain is probably the craziest merch table item ever… but does it work?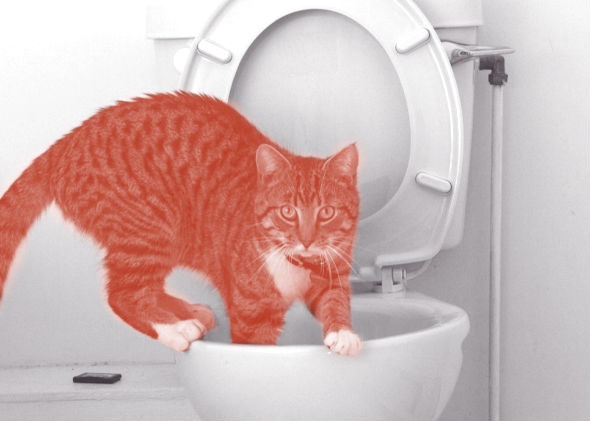 Listen to Episode 146 of Slate's The Gist:
Starting Wednesday, Billboard will change the way it measures success on the album chart. Today on The Gist, Chris Molanphy explains how the new system reflects our listening habits—and the evolution of the album inside the music business. Plus, reporter Jody Avirgan gives us the backstory on his recent Studio 360 piece about one of the strangest works ever composed by jazz giant Charles Mingus: a toilet-training guide. For cats. For the Spiel, do we need a perfect expression of popular sentiment? Mike ponders galvanizing anecdotes in the wake of Ferguson.
Join the discussion of this episode on Facebook.
Reg E. Cathey reads The Charles Mingus CAT-alog for Toilet Training Your Cat for Studio 360.