Did You See Obama Pull a John Wayne Last Night?
The Gist learns how the White House stages an effective presidential speech, visually.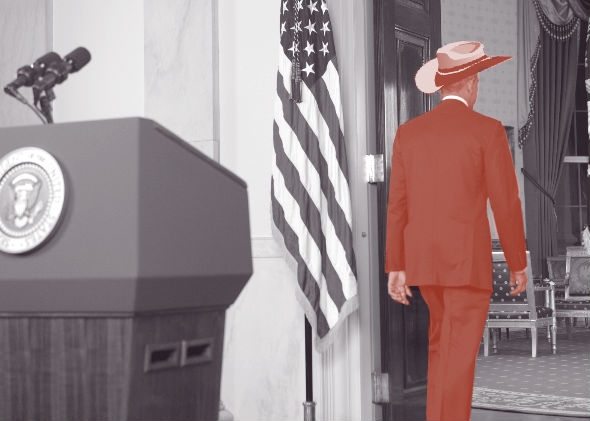 Listen to Episode 90 of Slate's The Gist:
How did the office of the president work with TV networks to make Obama's ISIS address visually stunning? Today on The Gist, Josh King from Polioptics explains how the White House can be used as a Hollywood soundstage. Plus, professional wrestler Shawn Daivari explains how 9/11 made his career as a heel possible. For the Spiel, Mike is outraged that the NFL is positioning Ray Rice as a lesson, rather than a failure.
As Josh King described, in this video you can see the amazing visual parallels between how President Obama walked away, and John Wayne in The Searchers.