In Ukraine, Even the Flags Are Clashing
The Gist explores when a flag becomes a political message in this vexillology corner.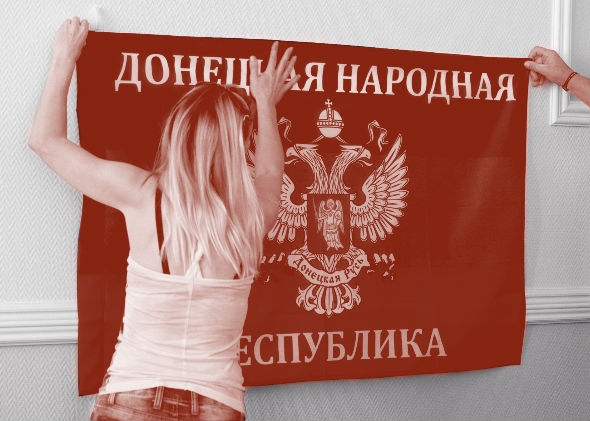 Listen to Episode 71 of Slate's The Gist:
President Obama and former Secretary of State Hillary Clinton can often be heard speaking proudly about diplomatic progress in Burma. Today on The Gist, RAND Corp. political scientist Jonah Blank puts the success story in context. Plus, Ted Kaye joins us in a vexillology corner to assess the flag of the self-declared Donetsk People's Republic in eastern Ukraine. For the Spiel, you get a tank and you get a tank.