Hey U.N. Secretary-General … You Got Served!
The Gist on serving legal papers to Ban Ki-moon, and Invisibles by David Zweig.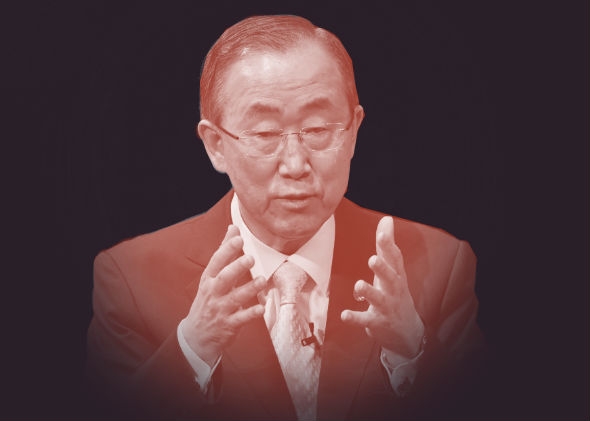 Listen to Episode 35 of Slate's The Gist:
Can you sue the United Nations over a tragic cholera outbreak in Haiti? Well, first you have to figure out how to serve top diplomats with papers. Today on The Gist, lawyer Stanley Alpert says U.N. Secretary-General Ban Ki-moon was served last week outside of the Asia Society, but U.N. spokesman says a security guard interceded. Then, Invisibles author David Zweig explains a path to professional success that doesn't involve relentless self-promotion. And forget Upworthy—in today's Spiel, everything's crapworthy.