The Debut of The Gist
Listen to Slate's new daily podcast with Mike Pesca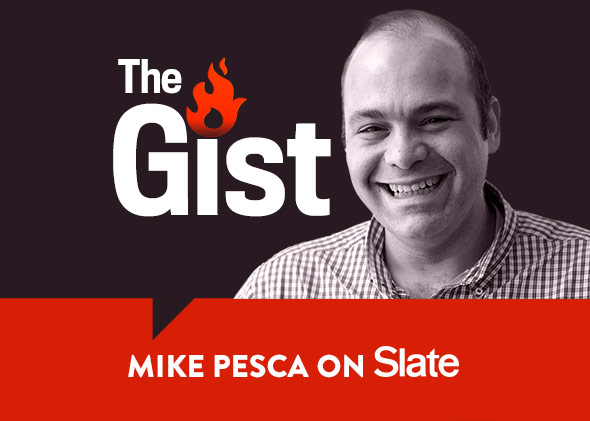 Listen to Episode 1 of Slate's The Gist:
Welcome to The Gist, a new daily afternoon podcast hosted by former NPR correspondent Mike Pesca. The show is designed to be the perfect companion for your evening routine, whether you're commuting home, making dinner, working out at the gym, or getting ready for an evening out. In about 20 to 25 minutes, we'll arm you with the information you need about the day's most interesting stories, and shed light on some stories that haven't made it into your social media streams yet.
On today's first episode, Mike talks with Slate's Dahlia Lithwick about today's Supreme Court decision allowing explicitly Christian prayers in public meetings. Radiolab's Jad Abumrad then turns the tables and interviews Mike about how he came to host his own show. And finally, we end with The Spiel, Mike's daily take on … something. Today's Spiel is about the promise of living forever, thanks to new insights from rat blood.
We consider the show to be in beta mode, so we welcome your feedback about what we're doing right, wrong, and what we could be doing differently. Here are the main ways to contact us: