Getting In: When You're the First in Your Family to Apply to College
How it feels, and the questions you ask.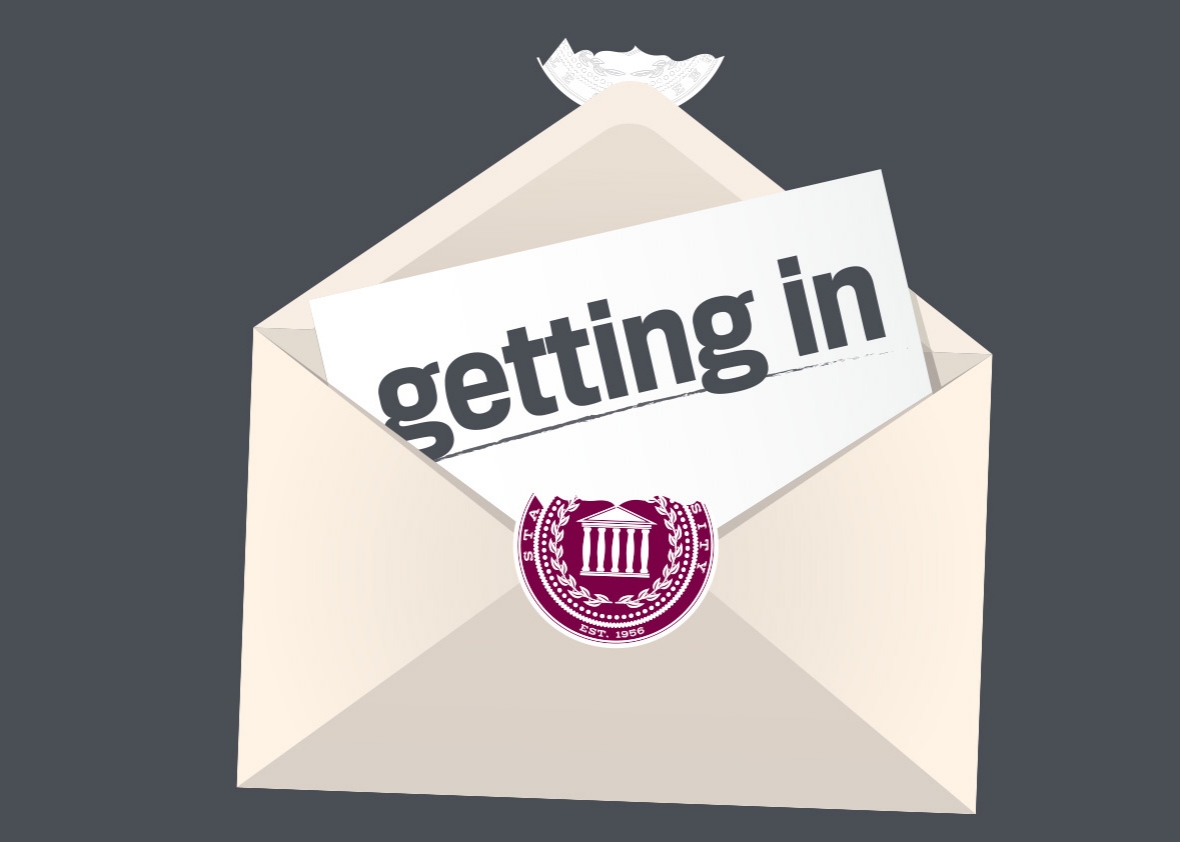 Listen to Episode 4 of Getting In.
Getting In senior Jonathan Diaz is a first-generation college applicant, and he's grappling with some big questions. Should he leave his family? And wherever he gets in ... will it be affordable? The support Jonathan is getting from his high school college office is critical and host Julie Lythcott-Haims gives us a closer look at Jonathan's progress this fall.
We meet Jonathan's mother, Candida, a home health attendant, and we listen in on a pivotal meeting Jonathan has with his college counselor Josh Steckel as he begins to nail down his list of schools.
Send us an email or voice memo—to gettingin@slate.com. Or, call our hotline and leave a message at (929) 999-4353.
Getting In is supported by Squarespace, helping students create online portfolios and personal websites that show colleges who they are and what they can do. Learn more at Squarespace.com/gettingin.
Getting In is sponsored by Audible.com. Get a free audiobook of your choice at www.audible.com/college and use the promo code COLLEGE.