Getting In: Why Recommendation Letters Matter and "Test Optional" Schools
Things to consider when asking for a recommendation.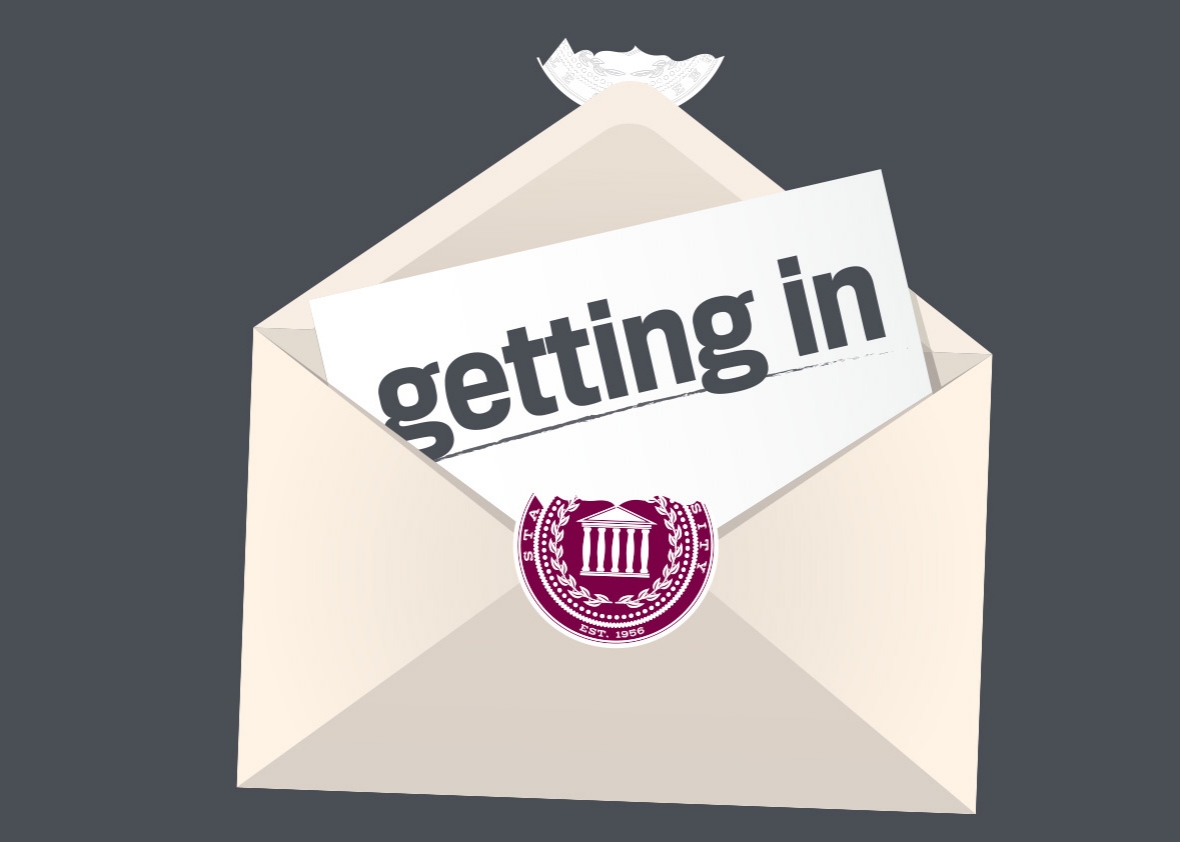 Listen to Episode 1C of Getting In!
Host Julie Lythcott-Haims and expert Josh Steckel—a college counselor at the Brooklyn School for Collaborative Studies and the co-author of Hold Fast to Dreams—answer listener questions.
The first question is from a parent whose child is applying early to a college that's "testing optional." She wonders whether excluding test scores from the application could hurt her daughter's chances of acceptance. The second question is from a teacher who asks whether recommendation letters are a waste of time.
Next week on Getting In: the college essay.
Send us an email—or better yet, a voice memo—to gettingin@slate.com. Or, call our hotline and leave a message at (929) 999-4353.