The "Bags and Bags and More Bags of Cash" Edition
Listen to Slate's show about the global FIFA corruption scandal, the congressional debate over renewal of the Patriot Act, and the U.S. Supreme Court's "one person, one vote" voting rights case.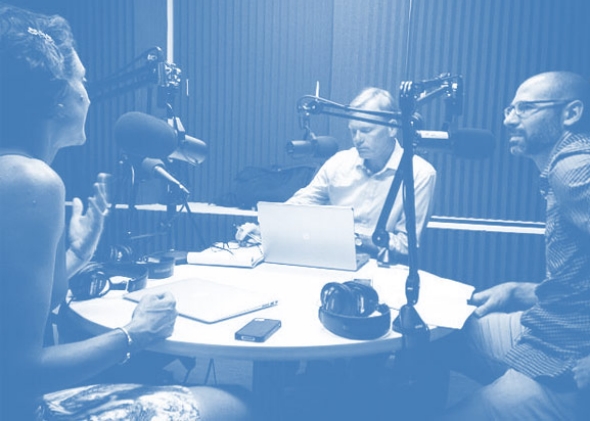 Become a fan of the Political Gabfest on Facebook. We post to the Facebook page throughout the week, so keep the conversation going by joining us there. Or follow us @SlateGabfest!
The Slate Political Gabfest is sponsored by Stamps.com. Buy and print official U.S. postage using your own computer and printer, and save up to 80 percent compared with a postage meter. Sign up for a no-risk trial and a $110 bonus offer when you visit stamps.com and use the promo code GABFEST.
This episode is also sponsored the University of California, committed to creating opportunity through knowledge. Learn more at universityofcalifornia.edu. The University of California—the power of public.
To listen to the discussion, use the player below:
On this week's Slate Political Gabfest, Emily Bazelon, John Dickerson, and David Plotz discuss the U.S. government's case against international soccer's most powerful and corrupt organization, the assault against the USA Patriot Act, and a curious Supreme Court case that could be a boon to Republicans.
Here are some of the links and references mentioned during this week's show:
Slate's Political Gabfest is coming to Washington, D.C., on July 29 at the historic Sixth & I Synagogue! Tickets will be available through the Sixth & I box office. If you are a Slate Plus member, you will be eligible for a discount on your ticket purchase. If you'd like to become a Slate Plus member, visit slate.com/gabfestplus.
Topic ideas for next week? You can tweet suggestions, links, and questions to @SlateGabfest (#heygabfest).
The email address for the Political Gabfest is gabfest@slate.com. (Email may be quoted by name unless the writer stipulates otherwise.)
Podcast production by Mike Vuolo. Links compiled by Tarik Barrett.