The "Bibi, Vidi, Vici" Edition
Listen to Slate's show about the Supreme Court's Obamacare case, Israeli Prime Minister Benjamin Netanyahu's upcoming visit, and New Jersey Gov. Chris Christie's presidential campaign.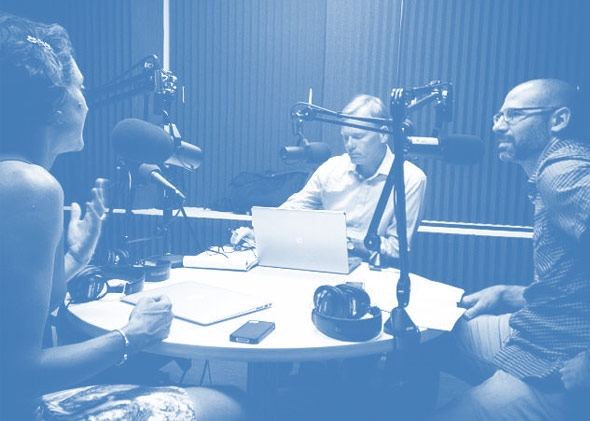 Become a fan of the Political Gabfest on Facebook. We post to the Facebook page throughout the week, so keep the conversation going by joining us there. Or follow us @SlateGabfest!
To listen to the discussion, use the player below:
For this week's Slate Plus bonus segment, the hosts discuss the most incisive television show about politics ever made, Parks and Recreation. Slate Plus members get an ad-free version of this podcast with bonus segments. Visit slate.com/gabfestplus and try it free for two weeks.
On this week's Slate Political Gabfest, Emily Bazelon, John Dickerson, and David Plotz discuss a challenge to the Affordable Care Act that could cost millions of Americans their health insurance, the indignation caused by Israeli Prime Minister Benjamin Netanyahu's planned speech before Congress, and whether or not Chris Christie's presidential campaign is over before it has even begun.
Here are some of the links and references mentioned during this week's show:
Slate's Political Gabfest is coming to Brooklyn on April 8! We will also have a pre-show cocktail hour from 6:30–7:30 p.m. (Only 30 tickets for the cocktail hour will be sold, so get them while they last!) Doors open at 6 p.m. for cocktail hour and 7:30 p.m. for the live show. Slate Plus members will have access to presale tickets, starting Friday (use your discount code to unlock the presale). Tickets will open to the public starting Sunday. If you are a Slate Plus member, you will receive 30 percent off your ticket purchase (use your "upcoming events" tool in the Slate Plus dashboard on the right side of the Slate Plus home page to receive your individualized discount code). If you'd like to become a Slate Plus member, visit slate.com/gabfestplus.
Topic ideas for next week? You can tweet suggestions, links, and questions to @SlateGabfest.
Join the discussion of this episode on Facebook.
The email address for the Political Gabfest is gabfest@slate.com. (Email may be quoted by name unless the writer stipulates otherwise.)
Podcast production by Mike Vuolo. Links compiled by Tarik Barrett.