The "Dead, Dead, Dead at 75" Edition
Listen to Slate's show about Eric Holder's resignation, U.S. airstrikes on ISIS in Syria, and death at 75.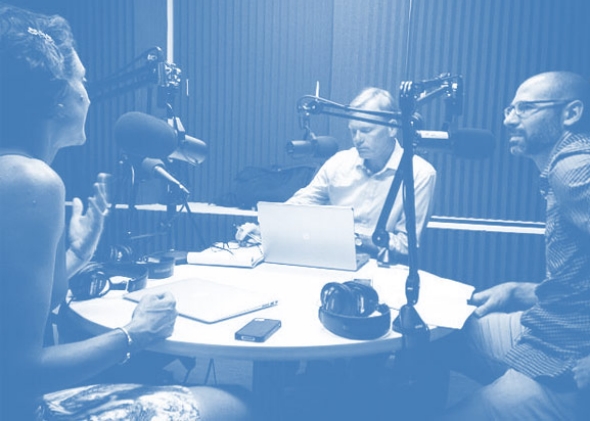 Comment on the Political Gabfest on Facebook. We post to the Facebook page throughout the week, so keep the conversation going by joining us there. Or follow us @SlateGabfest!
To listen to the discussion, use the player below:
For this week's Slate Plus bonus segment, David, Emily, and John discuss Andrew Burt's piece about the longest held American prisoner of war. Slate Plus members get an ad-free version of this podcast with bonus segments. Visit slate.com/gabfestplus and try it free for two weeks.
On this week's Slate Political Gabfest, Emily Bazelon, John Dickerson, and David Plotz discuss Eric Holder's legacy, the airstrikes against ISIS in Syria, and Ezekiel Emanuel's article in the Atlantic about death at 75.
Here are some of the links and references mentioned during this week's show:
Holder attempted to try 9/11 plotter Khalid Sheikh Mohammed in New York City, but backed down after political pressure from Democrats and Republicans.
Jed Rakoff wrote about the systemic and ideological barriers that kept the Justice Department from seriously prosecuting individuals responsible for the financial collapse in 2008.
Holder often shares stories of unpleasant encounters with the police that reflecting the racial biases of officers.
Vivian Malone Jones, Holder's sister-in-law, was one of the two students who integrated the University of Alabama in 1963.
California Attorney General Kamala Harris and Massachusetts Governor Deval Patrick are both rumored to be possible replacements for Holder.
In its next term, the Supreme Court will hear a challenge to redistricting lines in Alabama which Democrats claim violate that First and Fourteenth Amendments as well as the Voting Rights Act.
Faced with national security crises, President Obama has seen his ratings shrink in recent months.
Since taking office, Obama has bombed 8 countries.
On the Gist this week, Jeffrey Goldberg and Mike Pesca discussed whether the Obama administration overreacted the beheading of American journalists James Foley and Steven Sotloff.
Ezekiel Emanuel's piece in the Atlantic examines the personal and utilitarian reasons why he wishes to die at 75.
Ironically, Emanuel may be remembered best for his role in helping to craft the Affordable Care Act. He was widely criticized by conservative media outlets for allegedly supporting euthanasia.
Emily chatters about her experience reading and listening to David Mitchell's The Bone Clocks.
John chatters about the origins of The Cat in the Hat.
David chatters about the Boston Globe's series on presidents and coffee.
Topic ideas for next week? You can tweet suggestions, links, and questions to @SlateGabfest.
The email address for the Political Gabfest is gabfest@slate.com. (Email may be quoted by name unless the writer stipulates otherwise.)
Podcast production by Mike Vuolo. Links compiled by Maxwell Tani.