The "In the Cloud, No One Knows You're a Dog" Edition
Listen to Slate's show about Putin's aggressive action in Ukraine, the 2014 elections, and the theft of celebrity nude photos.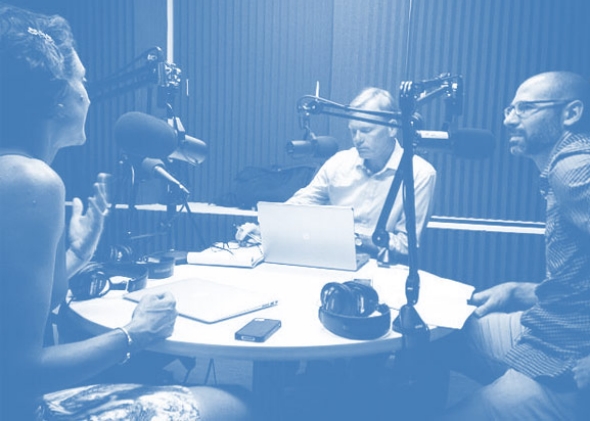 Become a fan of the Political Gabfest on Facebook. We post to the Facebook page throughout the week, so keep the conversation going by joining us there. Or follow us @SlateGabfest!
To listen to the discussion, use the player below:
For this week's Slate Plus bonus segment, David, Emily, and John discuss the guilty verdict in the trial of former Virginia Gov. Bob McDonnell and his wife, Maureen McDonnell. Slate Plus members get an ad-free version of this podcast with bonus segments. Visit slate.com/gabfest and try it free for two weeks.
On this week's Slate Political Gabfest, Emily Bazelon, John Dickerson, Will Dobson, and David Plotz discuss Putin's aggressive maneuvering in Ukraine, the 2014 midterm elections, and the massive celebrity nude photo hack.
Here are some of the links and references mentioned during this week's show:
John chatters about Eric Talmadge's Instagram.
Emily chatters about David Foster Wallace's 1996 profile of Michael T. Joyce.
The credits featured anagrams.
Topic ideas for next week? You can tweet suggestions, links, and questions to @SlateGabfest.
The email address for the Political Gabfest is gabfest@slate.com. (Email may be quoted by name unless the writer stipulates otherwise.)
Podcast production by Mike Vuolo. Links compiled by Maxwell Tani.