The "Emily, Would You Please Stop Being So Emotional?" Gabfest
Listen to Slate's show about a possible Jeb Bush candidacy, "emotional" female politicians, and the ethics of taking your children on the high seas.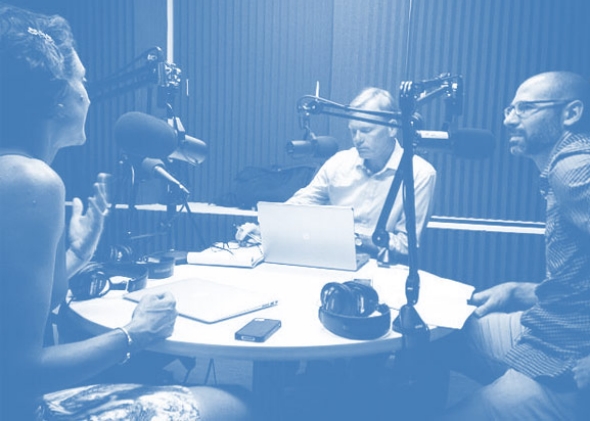 Become a fan of the Political Gabfest on Facebook. We post to the Facebook page throughout the week, so keep the conversation going by joining us there. Or follow us @SlateGabfest.
To listen to the discussion, use the player below:
We're coming to Austin, Texas! On April 23 we're teaming up with the Texas Tribune for a live show at Scholz Garten. Tickets.
We've been nominated for a 2014 Webby Award, and we need your help to win the People's Voice competition! Vote here.
On this week's Slate Political Gabfest, Emily Bazelon, John Dickerson, and David Plotz discuss the possibility of a Jeb Bush presidential candidacy, why it's offensive to call a female politician "emotional," and whether sailing the high seas with a baby in tow is reckless.
Here are some of the links and references mentioned during this week's show:
John chatters about the presidential election of 1908, which began the era of the sound bite and the presidential debate. Taft had a surprisingly reedy voice for a 300-pound man.
Emily chatters about Richard Posner and Frank Easterbrook's disagreement over whether nude dancing is protected by the First Amendment.
David chatters about the last king of Rwanda—7 feet, 2 inches tall, 76 years old, and living in poverty in rural Virginia.
We're looking for some brave Gabfest fans to test the beta version of Slate Plus! Sign up here.
Topic ideas for next week? You can tweet suggestions, links, and questions to @SlateGabfest. The email address for the Political Gabfest is gabfest@slate.com. (Email may be quoted by name unless the writer stipulates otherwise.)
Podcast production by Mike Vuolo. Links compiled by Rebecca Cohen.