Hit Parade: The Fab Four Sweep Edition
How a major label screw-up helped the Beatles sweep the Billboard top five.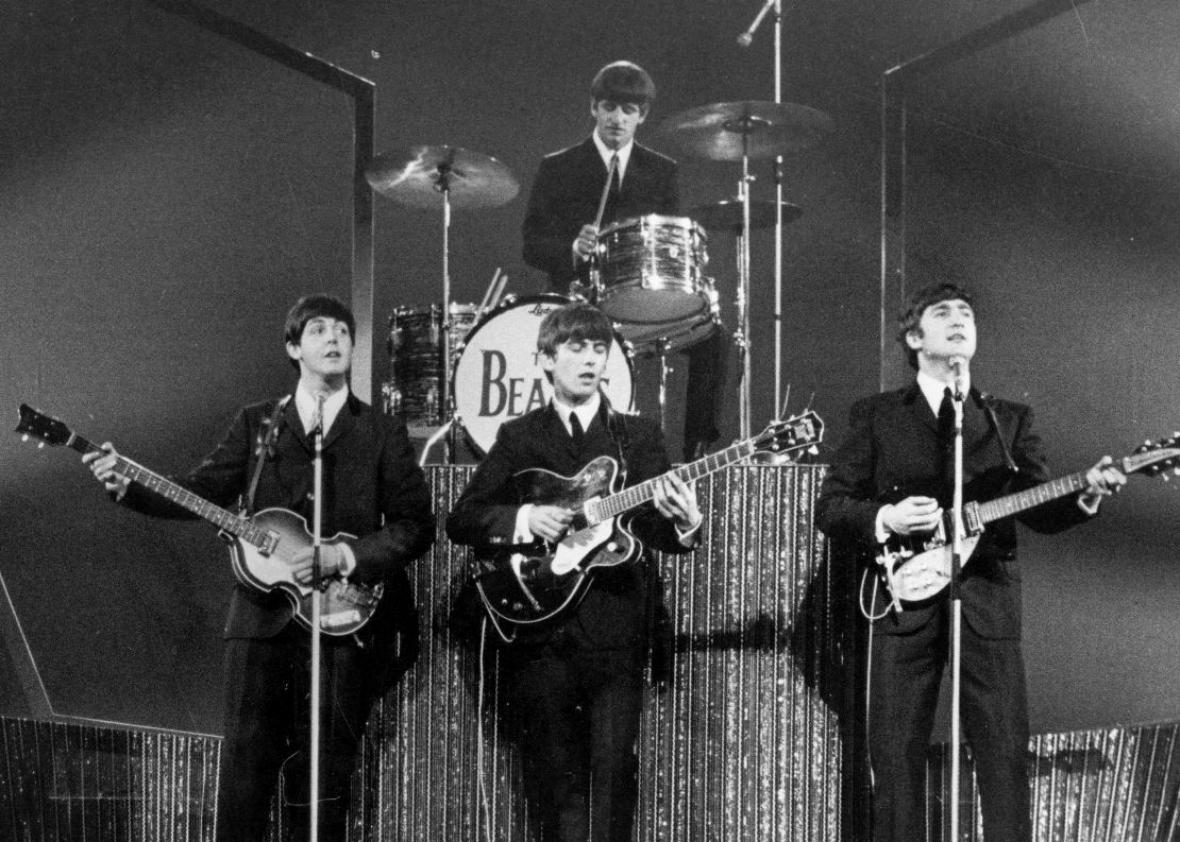 Listen to Episode 2 of Slate's Hit Parade:
In Episode 2, Chris Molanphy takes a look at the historic week the Beatles swept the entire Billboard top five. You can see that chart right here. It's a feat that's never been repeated. But the Fab Four's total domination of the pop charts was both a reflection of their massive popularity and a huge screw-up by their American record label. Here's the story of how Capitol Records nearly sabotaged the biggest rock band of all time.
Join Slate Plus! Members get bonus segments, exclusive member-only podcasts, and more. Sign up for a free trial today at Slate.com/gistplus.
Podcast production by Chris Berube.