The Culture Gabfest "Heavy Is the Head That Wears the Guacamole" Edition
Slate's Culture Gabfest on Wolf Hall, Bruce Jenner's interview, and avocados.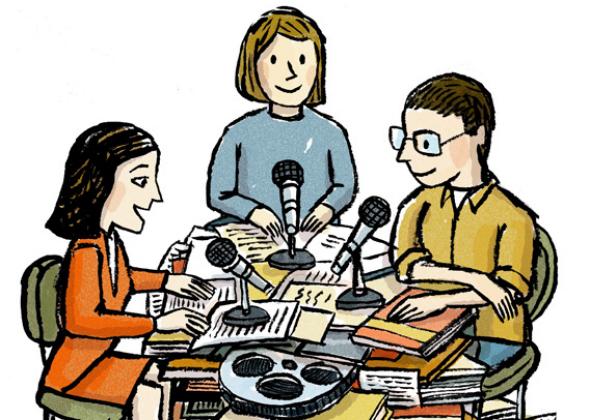 Listen to Culture Gabfest No. 345 with Julia Turner, Stephen Metcalf, and Dan Kois with the audio player below.
Go to slate.com/cultureplus to learn more about Slate Plus and join today. This week on Slate Plus, listen to Steve, Julia, and Dan discuss journalism prizes. Are they good or bad for journalism, and do they matter?
On this week's Slate Culture Gabfest, historical drama Wolf Hall tells the story of Thomas Cromwell's rise to power in Henry VIII's court. How does it stack up against Hilary Mantel's novel? Next up, guest Bryan Lowder joins to discuss Bruce Jenner's recent interview with Diane Sawyer. Did it effectively introduce trans issues to a broad audience? Finally, Adam Sternbergh's recent piece in New York magazine follows the production of avocados in drought-stricken California. Will an avocado shortage mark a tipping point in our perceptions of global warming's impact?
Links to some of the things we discussed this week follow:
Dan: Frontier, the quarterly art and comic monograph series
Julia: The chrome extension Earth View from Google Maps, which displays a gorgeous image of the planet whenever you open a new tab
This podcast was produced by Ann Heppermann. Our intern is Lindsey Albracht.