The Culture Gabfest "Vancouver, France" Edition
Slate's Culture Gabfest on Whit Stillman's The Cosmopolitans, Twitch.tv, and "Against [X]" essays.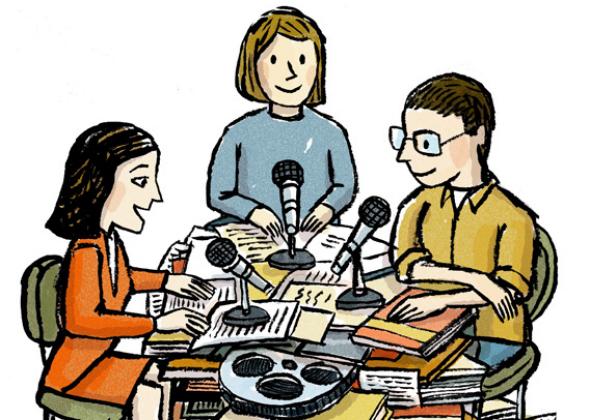 Listen to Culture Gabfest No. 311 with Stephen Metcalf, Julia Turner, David Haglund, and Seth Stevenson with the audio player below.
And this week Slate Plus listeners hear homecoming critic Stephen Metcalf talk about his recent sojourn to Paris. Go to slate.com/cultureplus to learn more about Slate Plus and join today.
On this week's episode, Steve, Julia, and Slate senior editor David Haglund talk about the new Whit Stillman pilot The Cosmopolitans, part of the current raft of Amazon pilots. Is this a return to form, or just more of Stillman's characteristic bourgeoisie-skewering? Next up, Seth Stevenson joins the gabbers to talk Twitch.tv. Amazon has just bought the online platform for watching other people play video games. Are video games the new spectator sport and, if so, how should critics of more, er, classic media feel about it? Finally, Ivan Kreilkamp's screed contra screeds in the New Yorker takes on the genre of [X]-bashing, citing Cicero, Sontag, and Slate's Ruth Graham in the process. But what's a critic to do, if she may not critique? The gabbers weigh in on Kreilkamp's aggressive argument.
Links to some of the things we discussed this week follow:
This year's call-in show is coming up! Don't forget to call in with your questions for the gabbers while they're on retreat: 725-222-FEST (725-222-3378).
David: the late singer Phyllis Dillon, particularly her version of "Perfidia"
This podcast was produced by Ann Heppermann. Our intern is Josephine Livingstone.