The Culture Gabfest "Are You There God? It's Me, Hollywood" Edition
Slate's Culture Gabfest on Noah, Doll & Em, and the end of Television Without Pity.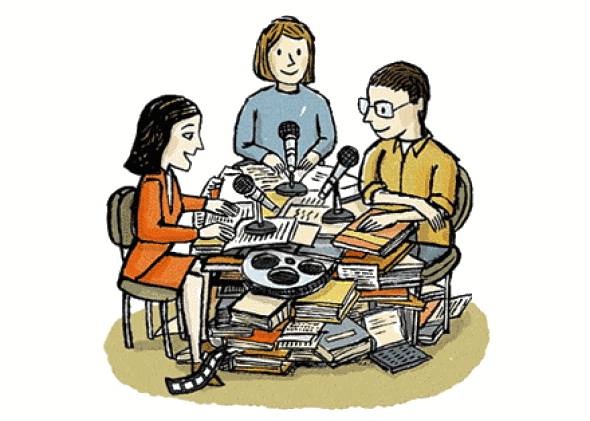 Listen to Culture Gabfest No. 289 with Stephen Metcalf, Dana Stevens, and Julia Turner with the audio player below.
Culturefest is on the radio! "Gabfest Radio" combines Slate's Culture and Political Gabfests in one show—listen on Saturdays at 7 a.m. and Sundays at 6 p.m. on WNYC's AM820.
On May 4, the Culture Gabfest will be hosting a live show in Montreal as part of the Blue Metropolis Literary Festival. Tickets to the show and a cocktail party with the gabbers on May 3 are available here.
On this week's episode, the critics discuss Darren Aronofsky's Noah, starring Russell Crowe, Jennifer Connelly, and Emma Watson. Heavy-handed on the CGI—and attempted allegorical resonances with modern life—the film brings the book of Genesis to the big screen. Next the gabbers turn to the HBO miniseries Doll & Em, starring Emily Mortimer as herself, and Dolly Wells as her best friend-cum-personal assistant. Is the series more than another smug send-up of celebrity culture? And finally, the critics eulogize Television Without Pity, a website that developed the art of the episode recap. Where do websites go when they die, and what does cultural preservation look like in the Internet age?
Links to some of the things we discussed this week follow:
Dana: Donating to the Wayback Machine, a vast attempt to preserve Internet culture with more than 404 billion Web pages saved.
Julia: Episodes, a send-up of Hollywood starring Matt LeBlanc on Showtime.
You can email us at culturefest@slate.com.