What Twitter Pundits Are Saying About the Comey Hearing
Check out the instant spin room.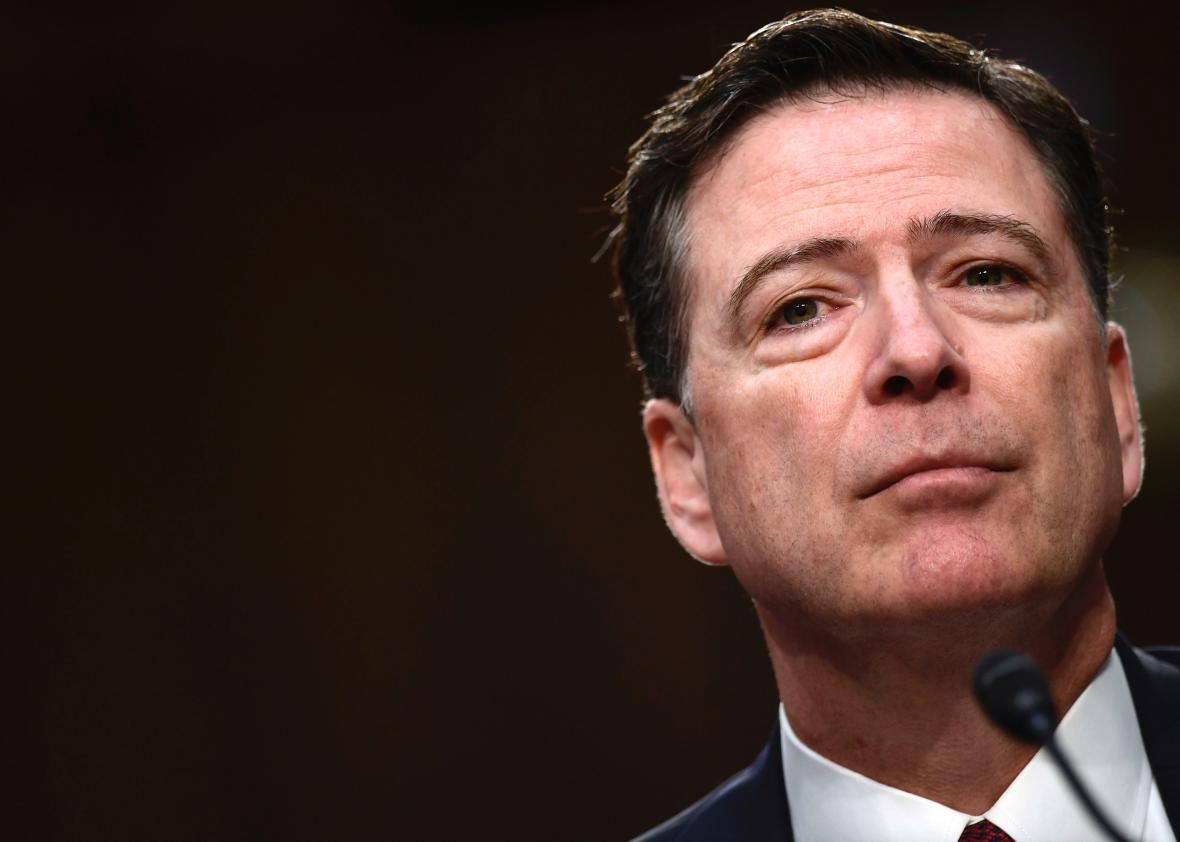 James B. Comey, the former director of the F.B.I. whom Donald Trump fired last month, is testifying on Thursday before the Senate Intelligence Committee. How are commentators processing his comments? Below are pundits' and politicos' live tweets, drawn from a list of top accounts curated by Slate. Those who lean left are on the left; those who lean right are on the right. Behold the instant spin.