What Twitter Has to Say About the Democratic Debate
Check out the instant spin room.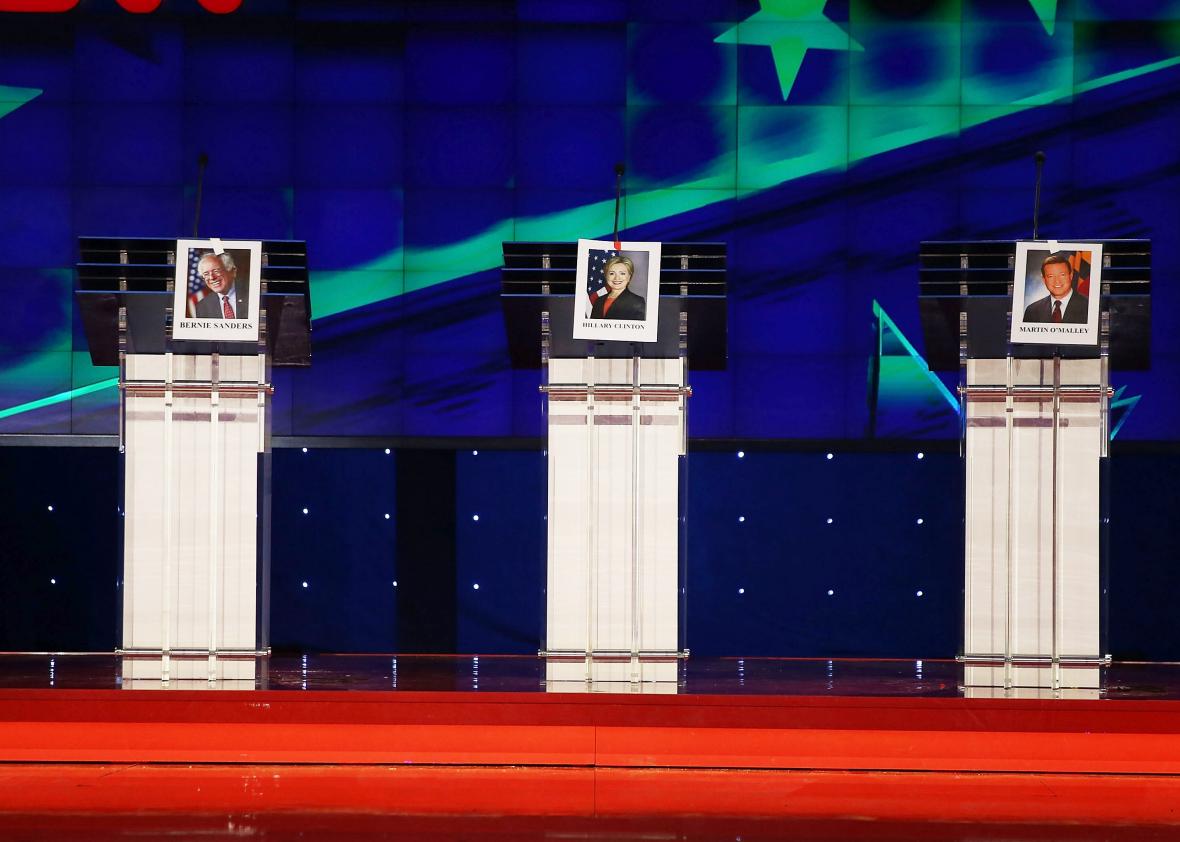 CBS has shifted the emphasis of Saturday night's Democratic debate to focus on issues related to Friday's terrorist attack in Paris. This means former Secretary of State Hillary Clinton, Sen. Bernie Sanders, and former Maryland Gov. Martin O'Malley will be asked important questions about terrorism, national security, foreign relations, and the situation in Syria that could raise the stakes for all participants.
The change of topic might force Sanders to back off a rumored plan to get more aggressive in his criticism of Clinton, who holds a commanding lead in national polls. It also means that the candidates' responses will be parsed more closely than ever, especially by partisans on both sides on Twitter. Below are live tweets from top pundits and politicos. On the left, you'll see the liberal tweets. On the right, you'll see the conservative ones. Enjoy the instant spin!