Sarah Palin's PAC Is Spending More on Hotels and Travel Than on Republican Candidates
SarahPAC, like the former candidate's TV career, is on the wane.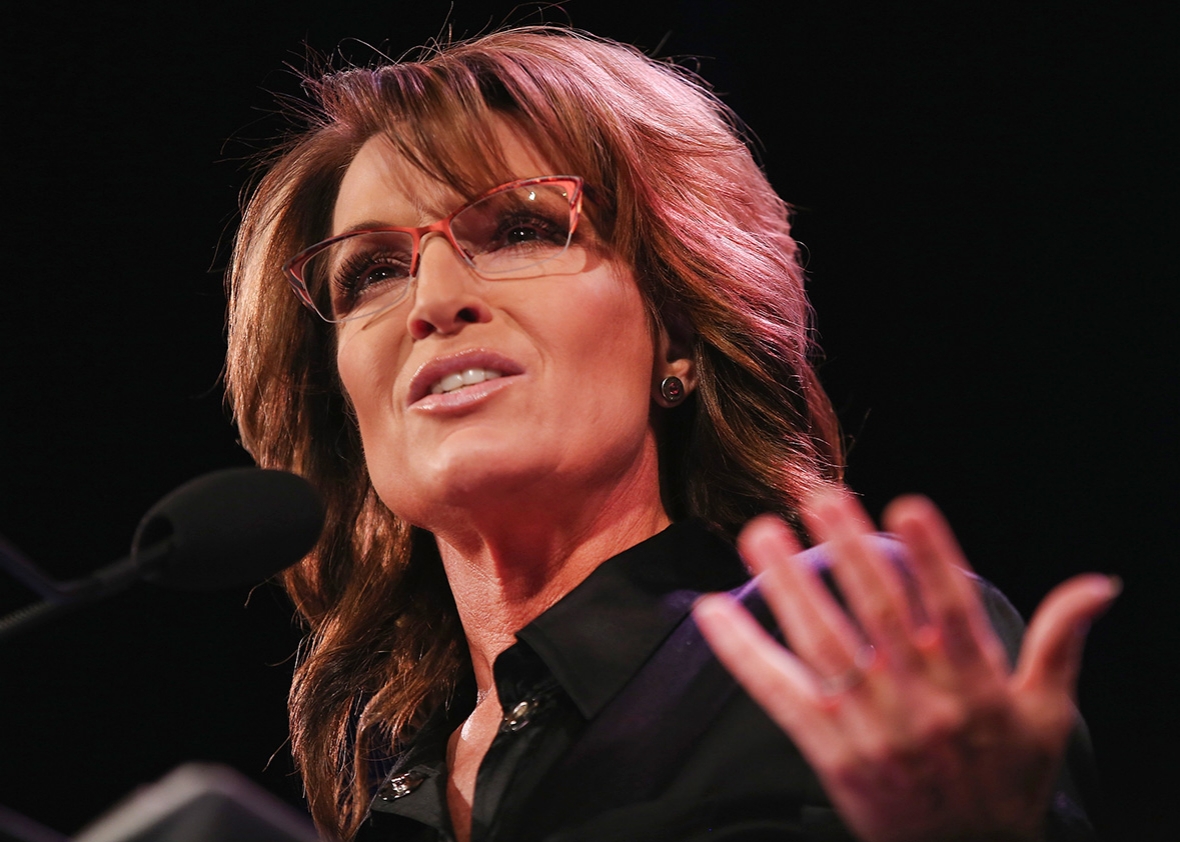 Like her television career, Sarah Palin's political action committee—once a veritable money machine fueling the former Republican vice presidential nominee's ambitions—has entered the doldrums. This year SarahPAC has depleted much of its once prodigious cash reserve, spending about a quarter-million dollars more than it raised, according to new filings with the Federal Election Commission.
SarahPAC's financial malaise coincides with Palin's own star power dimming: Fox News in June declined to renew Palin's contract as a commentator, and the Sarah Palin Channel, a subscription-based online TV feed Palin launched in 2014, is going dark this week.
While SarahPAC's $562,000 cash-on-hand figure is better than what most political committees could boast, it's the PAC's lowest total since mid-2009, the year Palin founded the operation. Since late 2009, SarahPAC has almost always carried more than $1 million on its books and never less than $800,000.
Unlike many political action committees, very little of the $753,000 it spent from Jan. 1 to June 30, 2015, went directly to political candidates and committees. Instead, SarahPAC's top expenditures largely helped fortify its own existence—or helped Palin personally.
Federal rules governing spending by "leadership PACs"—committees run by current or former elected officials—are notoriously permissive, with both Democrats and Republicans regularly using the cash to fund lavish travel, pricy gifts, or just about any other self-indulgent expense.
Some of the top recent SarahPAC expenditures have included:
$230,250 on consultants, including $80,500 to longtime aide and PAC treasurer Timothy Crawford
$139,932 on direct mail, produced by conservative fundraising firm HSP Direct
$128,482 on postage, printing, and related supplies
$82,213 on travel and accommodations, including airfare, hotels, car and SUV rentals, travel agents, and taxis. The Waldorf Astoria in New York City ($4,562) and Venetian Resort Hotel Casino in Las Vegas ($797) were two particularly pricy line items. The $3,854 SarahPAC paid a New York–based limousine company came on Feb. 19, right after Palin appeared at the staging of Saturday Night Live's 40th anniversary special, where she sat in the audience next to musician Taylor Swift.
$48,000 on speech writing, mostly to Aries Petra Consulting, a small limited liability company registered in Virginia and based in Los Angeles
$37,354 on Internet fundraising through Austin, Texas–based Harris Media LLC, which works for numerous conservative politicians
Yet, during the first half of 2015, SarahPAC only spent $25,000 on candidate contributions—less than 4 percent of its overall expenditures.
Conservative Republican Reps. Louie Gohmert, Trey Gowdy, Raúl Labrador, and Ted Yoho are among the 43 candidates to receive SarahPAC cash so far this year, with most getting $500. The per-election federal limit is $2,700.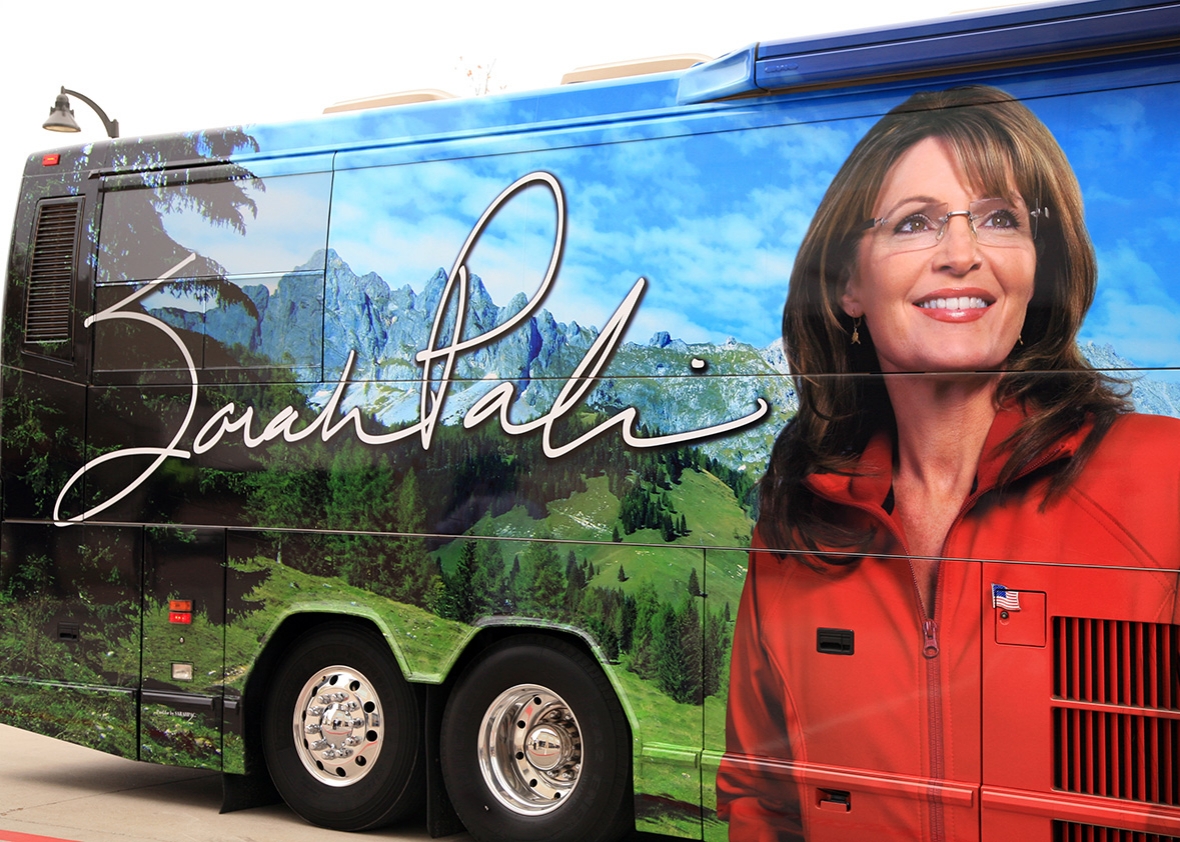 People identifying as retirees composed the majority of SarahPAC's major donors—those giving more than $200—during 2015, federal records show.
But major donors aren't the driving force behind Sarah PAC: More than three-fourths of the money it raised from January to June came from people giving $200 or less.
A primary reason? Despite her PAC's financial decline, Palin still commands a loyal following, particularly on social media. An avid Facebook user, 4.4 million people have "liked" her page, where she regularly posts about SarahPAC.
"YOU are the success of SarahPAC!" Palin wrote her Facebook friends on June 29. "Thanks to your support, SarahPAC has grown to become one of the strongest forces within conservative politics. Together we are working hard to support and elect conservative leaders who will fight for what's right in America!"
Crawford, SarahPAC's treasurer, did not immediately return requests for comment about the PAC's fundraising. The PAC did not reply to a request to its media line.
*Correction, July 28, 2015: Due to a photo provider error, a caption on this article originally misspelled the title of Palin's book Going Rogue.