The Ronald Raven Name Generator
Use our widget to Rick Perrify your own name.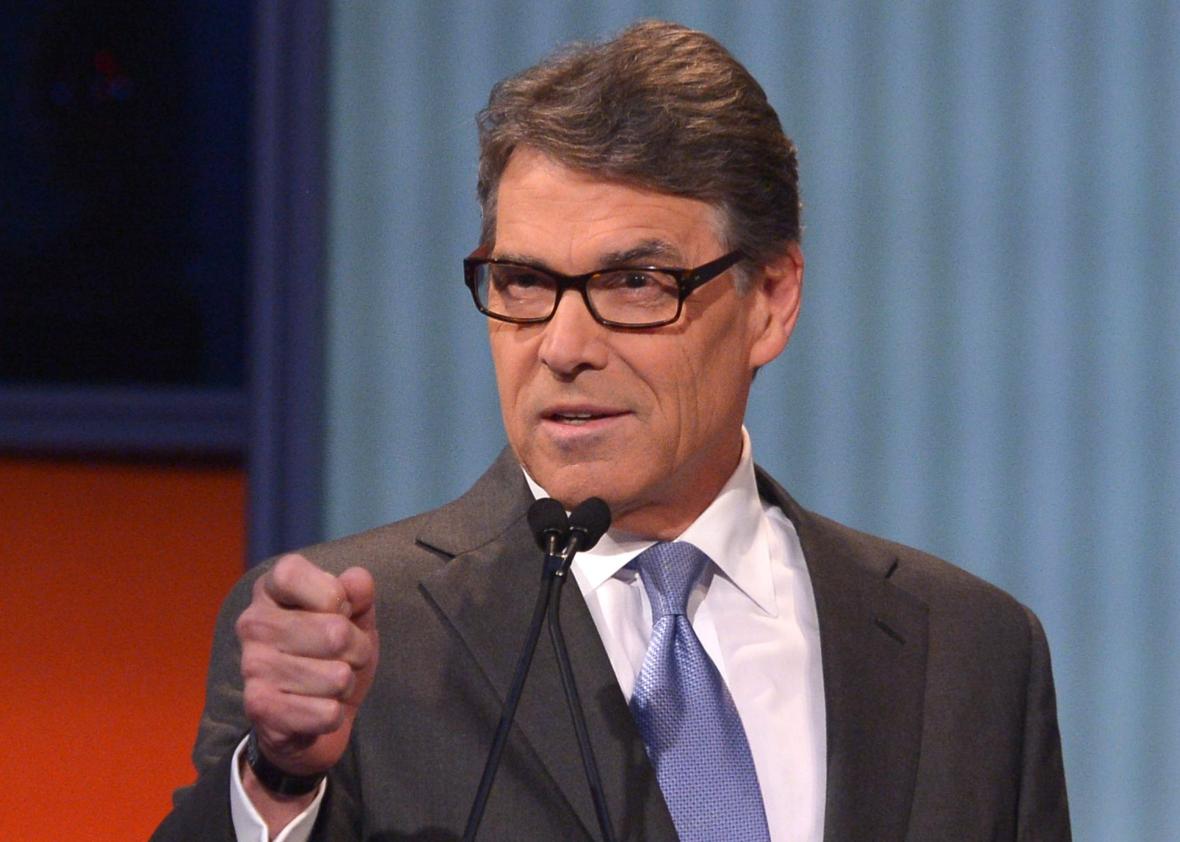 The most memorable moment of Thursday evening's first GOP debate came when Rick Perry cited a bill signed into law by "Ronald Raven." Twitter quickly took notice, photoshopping a number of images of the corvid president. But what would Rick Perry call you? Get your own ornithological name with our handy widget!