Boss Dear Prudence Around
Which unforgettable letter should she follow up on?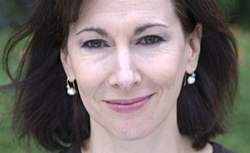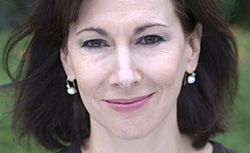 "What happened next?"
Emily Yoffe
Dear Prudence Columnist
Readers have been asking for years for me to find out what happened after people's letters were published in Dear Prudence. Did the correspondents take my advice? Did it help or not? Occasionally letter writers have spontaneously sent me follow-up reports—memorably from the woman who confirmed her mother-in-law was poisoning her. But otherwise how things turned out has remained a mystery. Until now. Recently, we have been asking Slate readers to step into the editors' shoes and decide what stories the writers should do. So for Dear Prudence, we want you to choose the letters that have left you wanting more. From the list below please vote for the letter that has you most intrigued about what happened next. Then this Thursday we will run a special Dear Prudence column consisting of follow-ups from your top vote-getters.
Which Dear Prudence letter should I follow up on?
Need a refresher on these letters?
Incestuous Twins
In this letter a middle-aged gay man writes that he and his twin brother, who live together, have been lovers since their youth. Their family accepts their homosexuality but doesn't know about their incestuous relationship and wonders when each of them will meet a nice guy. Their dilemma is that the letter writer wants to keep their relationship a secret, while his brother thinks they should spill.
I'm Not Really Hispanic (But I Got a Scholarship for a Hispanic Student)
In this letter a young woman about to go off to college was raised thinking her birth father was Hispanic but has discovered he was probably Armenian. She has a Hispanic surname from her late adoptive father and has been offered a substantial scholarship designated for Hispanic students. She wants to know if she should take it.
My Stepdaughter Has Feelings for Me
In this letter a man whose older wife has recently died finds himself being hit on by his attractive, grown stepdaughter. He wants to know if he should possibly pursue a relationship.
My Fiancée Treats My Daughter Terribly
In this letter a man is engaged to a woman he loves who can be downright mean to his 8-year-old daughter. He's caught between the two of them and doesn't know what to do.
My Husband Invited a Homeless Woman To Live With Us
In this letter an interfaith minister has taken in a decades-younger homeless woman for some personal mentoring. His wife is being driven mad and she is thinking of moving out unless the homeless woman goes.
This poll will close at 12 p.m. on Tuesday, Nov. 13.