Chart: Drugs Kill Young
The number of Americans killed by drugs and the victims' average age at death, charted.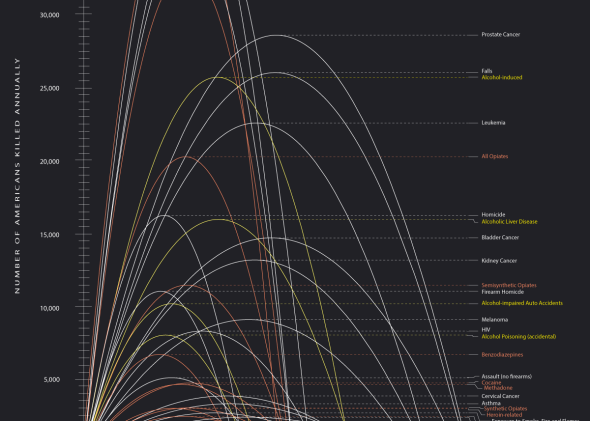 Drugs don't just kill nearly 39,000 Americans each year—they kill them young. That's the grim takeaway of a new chart by drug treatment website withdrawal.net, which plots the number of Americans killed by various drugs with their average age at death. As the chart shows, drug overdoses kill more people than car crashes, suicide, HIV, and many types of cancer. People who die of drug overdoses are also younger than people who die of these other causes, with the average age at death of a drug overdose victim at about 39. The average American lives to about 79, which means that drug overdoses claim 40 years of life per victim, or 1.56 million years of life cumulatively each year, according to estimates from withdrawal.net. Drug overdose death rates have been rising for more than two decades, though causes not depicted in this chart, like heart disease, stroke, and diabetes, still kill many more Americans.
Chart republished with permission. Click here for the full, larger version.
Click here the full image.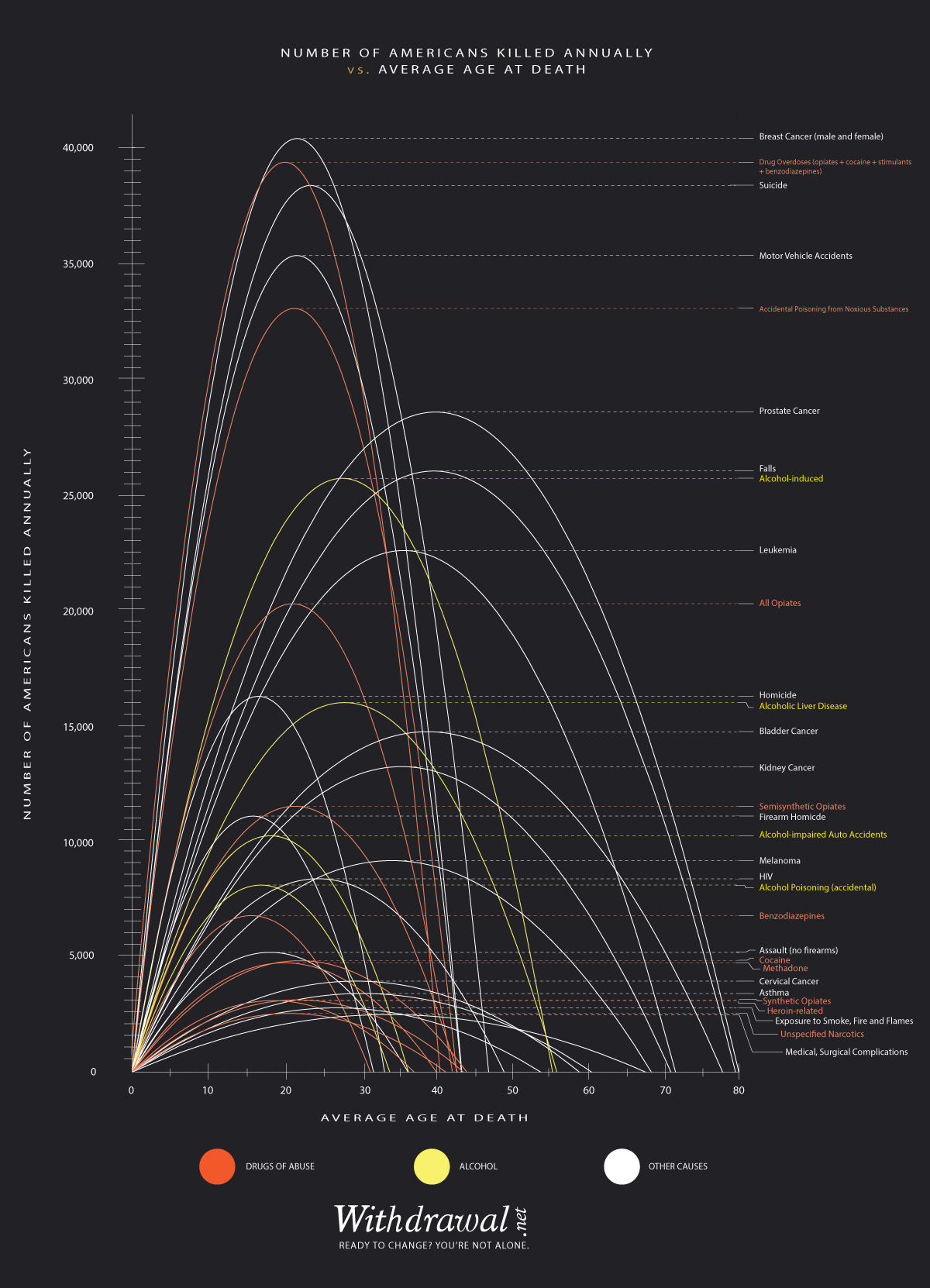 In the chart above, alcohol-related deaths do not include alcohol-impaired auto accidents.