DoubleX Gabfest: The Shrink It and Wax It Edition
Listen to Slate's show about millennials in therapy, the Casey Anthony trial, and the male waxing epidemic.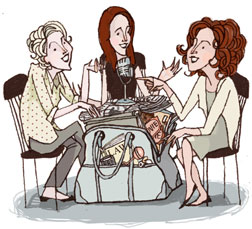 To listen to the DoubleX Gabfest, click the arrow on the player below:
The DoubleX weekly "coffee talk" endorsements:
Jessica Grose recommends Saving Sarah, the reality show chronicling the repair of Sarah Ferguson's image, on OWN. She also endorses Nothing Daunted: The Unexpected Education of Two Society Girls in the West, by New Yorker executive editor Dorothy Wickenden. The book is about Wickenden's grandmother Dorothy Woodruff and her journey from Smith College society girl to hearty Coloradan settler. Grose will be interviewing Wickenden the week of June 27, so stay tuned for that.
Here are some links to other things we discussed this week: