What Should We Read Next?
Help us choose the next book in a Year of Great Books.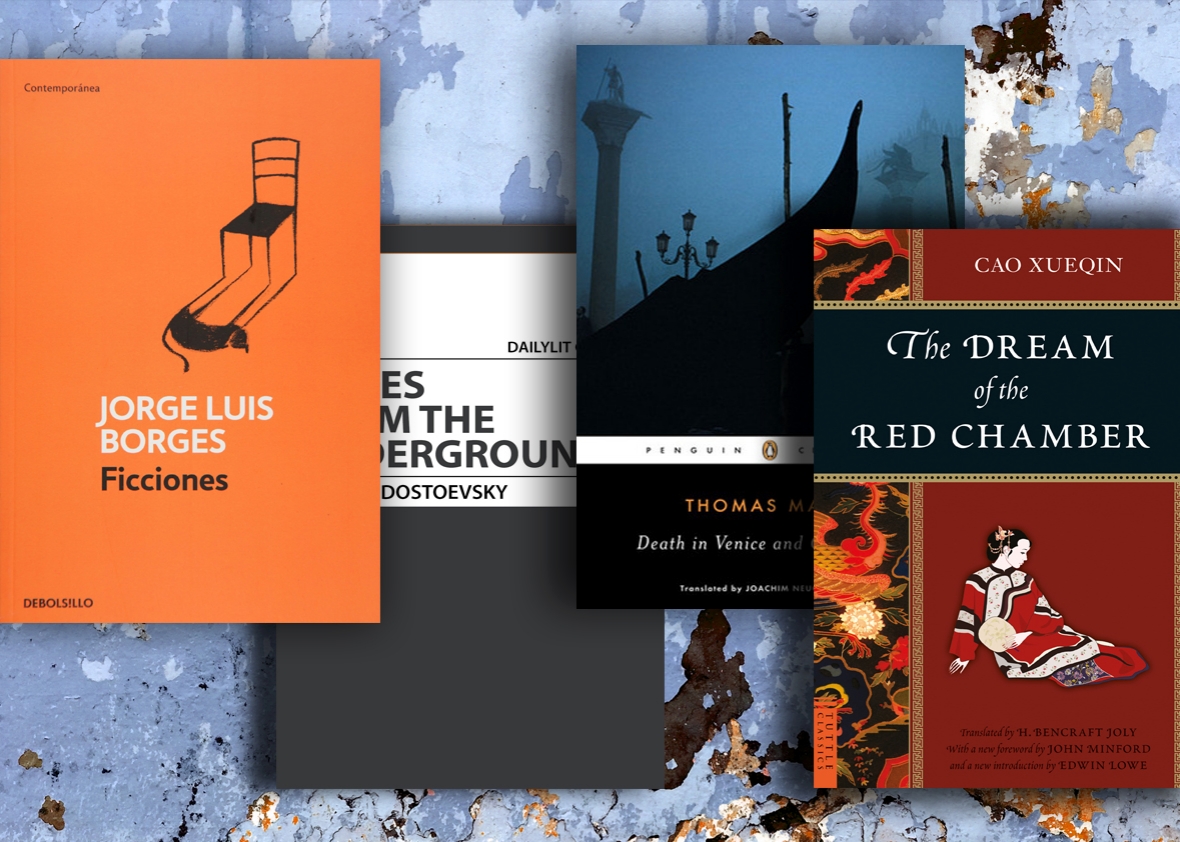 This article is part of a Year of Great Books, a Slate Academy. To learn more, visit Slate.com/GreatBooks.
Update, Sept. 6, 2016: We have a winner! Laura and Laura will be reading Jorge Luis Borges' Ficciones. Join us in two months to hear their discussion.
For the fifth selection in our Year of Great Books series, we're choosing a novel from outside the English language. Laura Miller and members like you will be reading alongside Laura Bennett, a senior editor responsible for Slate's culture coverage. Before casting your ballot, here are some things you should know about Laura B.'s reading life:
A Spanish literature major, Laura once took an entire course on Don Quixote. "A really wonderful, fascinating class that has proved useful in approximately zero ways," she says.
She self-identifies as a fan of "anything that's swaggy and crackly."
What qualifies as swaggy and crackly? Listen to find out. In the audio player below, Laura B. and Laura M. nominate four candidates for the next selection in this different kind of book club.
If you're enrolled in this Slate Academy series, you can vote for your choice below.
Ficciones by Jorge Luis Borges
Borges' stories are playful, philosophical, and unique. David Foster Wallace called him "arguably the great bridge between modernism and post-modernism in world literature."
Notes From Underground by Fyodor Dostoyevsky
One of Dostoyevsky's shortest and most urgent works. In 2012, the New Yorker's David Denby reread it and found that "Notes is still a modern book; it still can kick."
Death in Venice by Thomas Mann
The story of a middle-age author's fixation on a beautiful young boy, Death in Venice "belongs to that group of short novels (or novellas, or long short stories) whose cultural importance is out of all proportion to their length," according to Salon's Andrew O'Hehir.
Dream of the Red Chamber, vol. 1 by Cao Xueqin
Also known as The Story of the Stone, this 18th-century saga of the rise and decline of an aristocratic family is seen as the pinnacle of Chinese fiction.
Subscribe to our Year of Great Books newsletter to receive updates about the series.
To access all features of this Slate Academy, or to learn more about enrolling, visit Slate.com/GreatBooks.