The School of Athens Is in Session
Can you name the philosophers in Raphael's Renaissance masterpiece?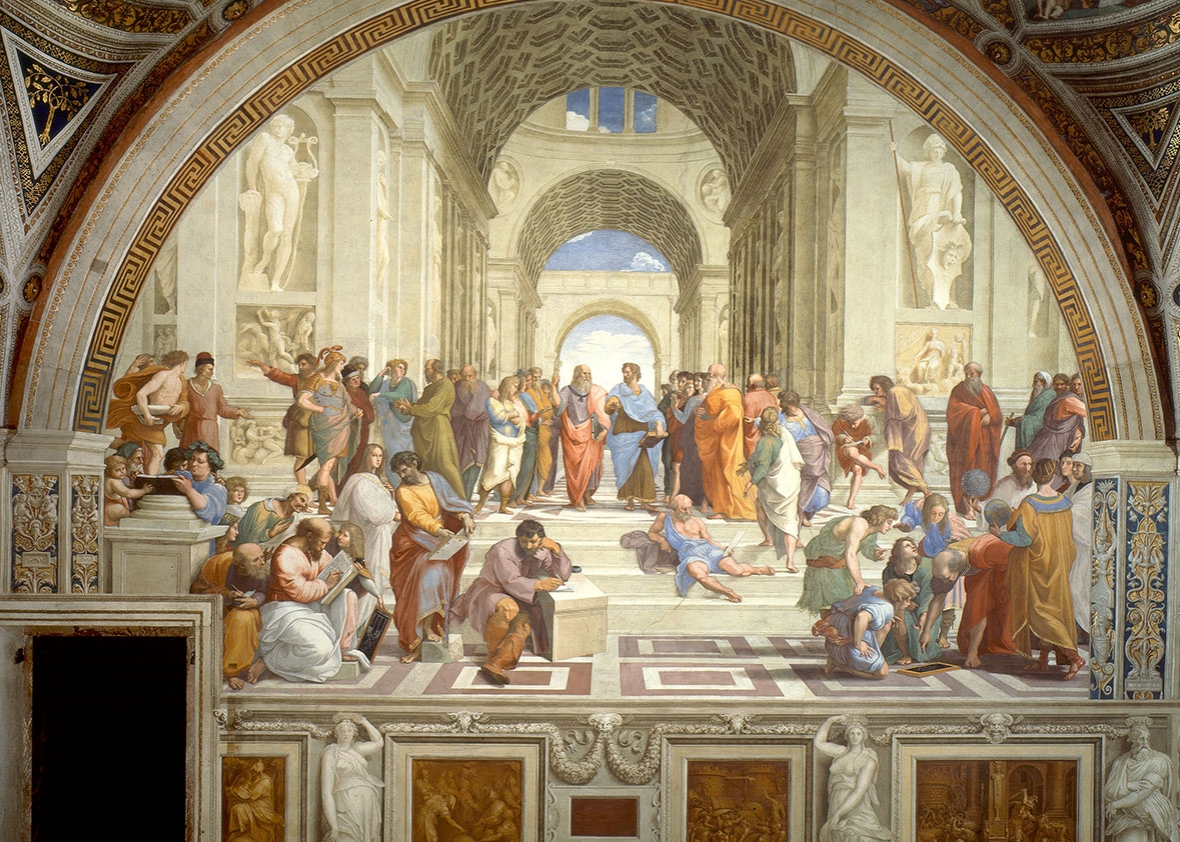 On a wall of the Vatican's Apostolic Palace is The School of Athens, a fresco painted by Raphael between 1509 and 1511. It is, in a sense, the faculty photograph of a fictive philosophy department: a dream team of ancient thinkers arrayed on the steps of an abstract classical structure. But The School of Athens is no staid department portrait. These philosophers are hard at work—teaching, learning, arguing, lounging in thought.
For some of the figures, Raphael availed himself of traditional iconography or well-known depictions from antiquity. Socrates, for instance, looks like surviving busts of Socrates. For others, the painter had to invent new bodies and symbols. There is no definitive record of the characters depicted, and some scholars have argued that the work is meant to be interpreted not as a literal roster of ancient philosophers but as an exercise in "expressing mental states by physical actions," as the art historian Heinrich Wölfflin put it.
Still, we have some pretty good guesses, thanks to Giorgio Vasari, the 16th-century art historian, as well as present-day researchers. In our quiz below, test your memory of Philosophy 101—and your fluency in Raphael's visual language of the sages.