Ungrateful
As the long, strange trip nears its conclusion, two radio show hosts talk down disillusioned Deadheads.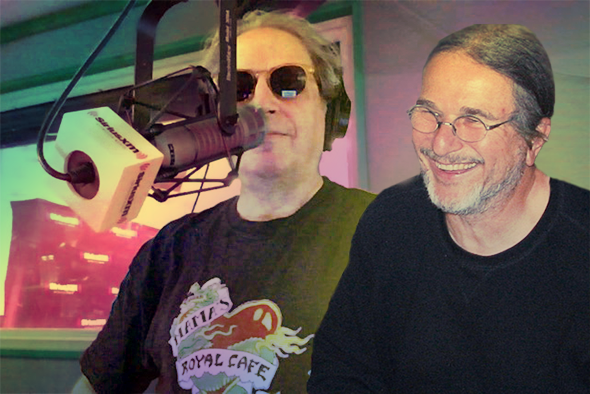 We go now to Jeffrey from Boston, who is supremely pissed off.
As is custom, Jeffrey begins with his credentials. First Dead show: 1971. Number of shows seen: probably 300. This is not Jeffrey's first call to Tales From the Golden Road, a weekly satellite radio show devoted to conversations about the Grateful Dead. But it may be his crankiest.
In his 44 years as a fan, Jeffrey says, the band "gathered a lot of goodwill. And I gotta tell you, in the last month it's been blown, and blown really badly."
Like tens of thousands of Deadheads, Jeffrey is angry about Fare Thee Well, the band's three-night run at Soldier Field in Chicago this summer. Coinciding with the band's 50th anniversary, the shows have been billed as the last hoorah for the "core four" surviving members. No self-respecting Deadhead dare miss it. The shows sold out in minutes, putting fans at the mercy of scalpers who are selling no-view seats behind the stage for $400 and floor tickets for four figures.
Greater efforts should have been made, Jeffrey argues, to ensure tickets got into the hands of true Heads. "I would bet dollars to doughnuts," he says, "that the band had nothing to do with this. And this is all about the promoter who's trying to make as much money as he possibly can."
David Gans and Gary Lambert, who have hosted Tales From the Golden Road on SiriusXM since 2008, try to talk Jeffrey down. Peter Shapiro, the promoter, is a good guy, they assure. He has done his best to manage unprecedented demand.
"You have no credibility," Jeffrey blasts. "You're in his pocket, too."
These are troubled times in Grateful Dead land, and Tales is ground zero for the ticketless and the defeated. The ultrahyped reunion has changed the tenor of the radio show, which has typically served as a platform for Deadheads to share stories from their years following the band. It is now also a forum for group therapy, where aging hippies wrestle with growing tensions between '60s idealism and the realities of the modern music business.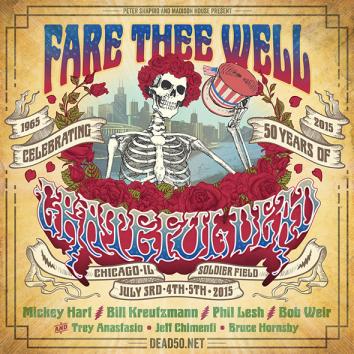 "We knew there was going to be a huge amount of interest and a certain amount of controversy, and we got both," Gans told me.
The hosts are hardly to blame. They are Grateful Dead insiders in some respects, but only to the extent that they have long-standing relationships with the band and its promoters. Lambert has previously worked in publicity for the band, and Gans has written two books about the Dead. Both men have collaborated musically with members of the group. They say only SiriusXM, not Shapiro, compensates them.
The radio show takes its title from an early Dead song, "The Golden Road (To Unlimited Devotion)"—an appropriate namesake for a two-hour program in which callers continually express their undying loyalty to the band. It is that extreme devotion, Gans surmised, that compels them to search for any villain in this process other than their beloved Dead.
"People tend to glorify their heroes and look for somebody to blame," he said. "Attacking us for being in Peter Shapiro's pocket was finding a way to blame someone for their frustrations."
In an interview, Shapiro, the concert's promoter, said he was vaguely aware that the hosts occasionally defend him on air. But he bristled at any suggestion that they are his pawns. Rather, he said, Gans and Lambert are clear-eyed veterans of the music scene, who understand that big venues have pre-existing contracts with Ticketmaster, a frequent target of fan criticism. The Tales guys are schooled, he said, in "the realities."
"They bridge the middle ground between the passion of the fan base, which they know because they are fans, and the reality of 2015," Shapiro said. "They are not shilling for me. They speak their own minds."
Shapiro described himself as a Deadhead and said he has done his best to make the process fan-friendly. About half of the tickets, he explained, were allotted through the Dead's antiquated mail-order system, which theoretically favors truly committed fans over opportunists. More than 60,000 envelopes, containing as many as four ticket requests for each night, were submitted.
"This is the Grateful Dead," Robert, a caller from New Jersey, tells the Tales hosts. "Money should be the last thing that's going on."
This sentiment is not new, but it's one Jerry Garcia consistently rejected. In a prickly exchange with a reporter, captured in the documentary Festival Express, Garcia argued that musicians were a valuable part of a trickle-down hippie economy. "Every musician that gets a lot of bread, man, spends it on their culture, man, on their scene, man," Garcia said. "They spend it on dope. They lay it out, man, to other people just like 'em, man, and it stays in the fucking community and it moves around real fast."
On Tales, callers often advocate for the Dead to host a free concert in Golden Gate Park, returning to their San Francisco roots. But this too pits decades-old egalitarianism against modern notions of sustainability. When a caller recently suggested that a free show, potentially involving hundreds of thousands of fans, would be "rock 'n' roll," Lambert cut him off. "It would be rock 'n' roll except to the ecosystem of those parks, and to the impact it would have on those cities," the host said.
For every disappointed Deadhead, there are dozens of Tales callers who say they have accepted their karmic fates. We go now to Andrew from Tennessee: "Anything that we as fans get today is a blessing to us. These guys have worked their tails off to entertain us for 50 years, man."
In an effort to write the end of their own story, the Dead have generated a cross-generational dialogue about the proper relationship between artists and their fans. What do performers owe their loyal followers after five decades? Are the Chicago shows, as Andrew from Tennessee says, a gift? Or are they a high-priced nostalgia trip inadvertently demonstrating the fading of a once-vibrant way of life?
Indeed, the very qualities that have defined Deadheads—a resistance to corporatization, a suspicion of institutions, a strong sense of ownership over the band—have conspired to make these particular fans among the most likely to be skeptical of an enterprise on the scale of Fare Thee Well. "The Dead are unique," said Joel Makower, author of Woodstock: The Oral History. "The Dead encouraged bootlegs. They built a fan base around thwarting the Man." But the Man is harder to avoid now than ever, noted Makower: "If Woodstock were to happen now, it would be 'Chevy Presents Woodstock.' "
Such conversations seem to exasperate Gans. He cringes at the "romanticism" of it all; the Dead, he reminded me, are "an incredibly magical thing" that nevertheless are made up of "ordinary human beings." Those human beings want money, recognition, and a chance to say goodbye on their own terms.
"You simply can't say it's unfair for people to have an event you can't afford to go to," Gans said. "It's not 1995 anymore. God knows it's not 1975 anymore. Everything is different."