Slate is an Amazon affiliate and may receive a commission from purchases you make through our links.
The Fuzzy In-Betweenness of Everything
In Paul Muldoon's curiously timely poetry, identities are always fluid and allegiances always partial.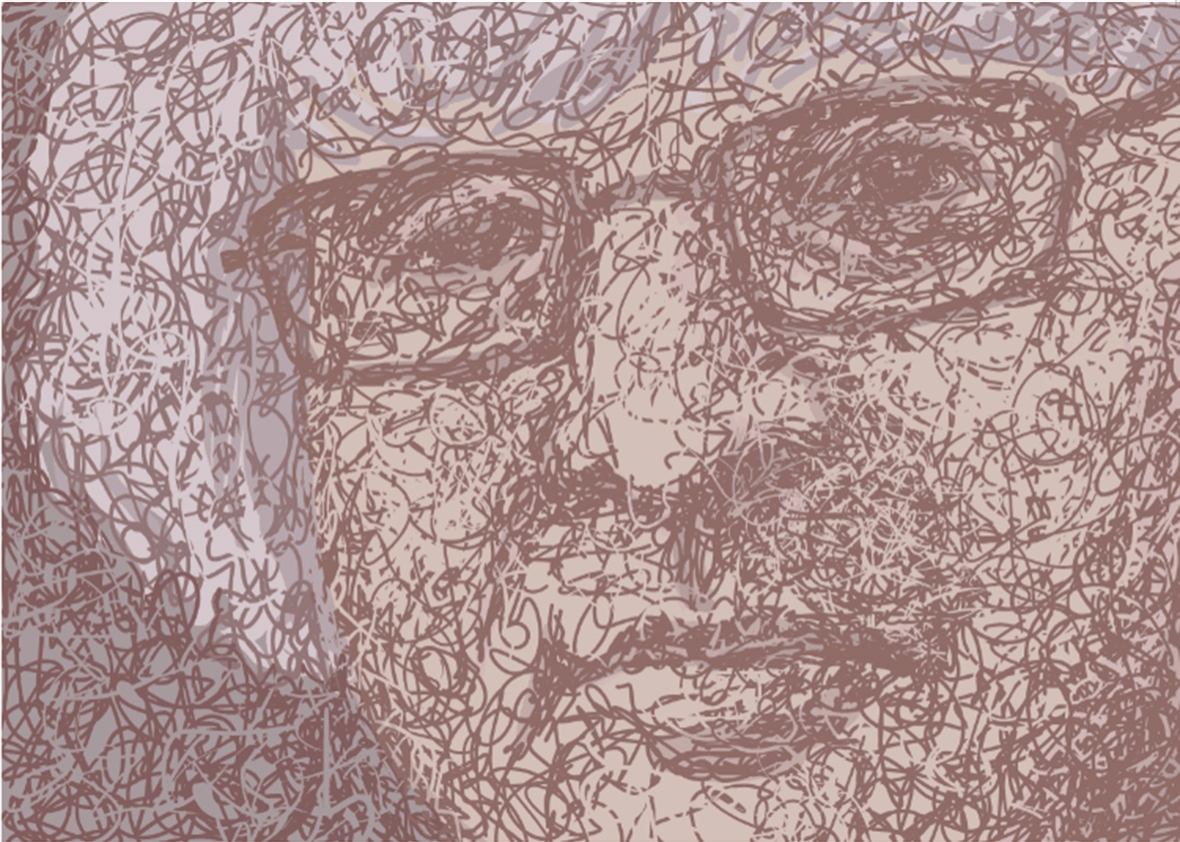 "Yet by my broken bones// I tell new weather." When these precocious lines appeared in his 1973 debut New Weather, the Irish poet Paul Muldoon was 21, a student at Queen's University in Belfast, and generally too self-deprecating, too generalization-averse, for such brash pronouncements. Today, in one of those serendipitous coincidences that buoy his poetry, Muldoon's forecast sounds like utter understatement. At 65, Muldoon—Princeton professor, New Yorker poetry editor (and honey-tongued host of its poetry podcast), one Nobel shy of amassing the literary world's biggest prizes—can take credit for an expansive weather pattern in contemporary poetry, a half-century of shapeshifting, inimitable work.
Muldoon's high-profile side gigs, his midcareer transatlantic move, his increasing knottiness and self-reflexivity: All of the above has obscured, for American readers, the achievements and history of Muldoon the poet. Selected Poems, 1968–2014, gathering five poems apiece from his 12 major collections, offers the clearest condensation of that history to date. It reveals, amid Muldoon's kaleidoscopic variations, the axiom underlying all his poetry: that no categories are truly stable, that everything inhabits a fuzzy in-betweenness. In Muldoon's slant-rhymed take on our world, identities are always in flux, allegiances always partial, borders teetered over, messages mistranslated, feelings incurably mixed.
Suspended between influences—W. H. Auden's coded transmissions, Seamus Heaney's sensuous candor, Robert Frost's never-say-quite-what-you-mean mischief—Muldoon's first poems found their voice in hybrid speakers and mismatched pairs. Muldoon's subjects could be mythical, or cryptozoological: centaurs, mermen, yetis, 'shroom-fueled hallucinations of talking horse heads. More often, they revisited his early years in Northern Ireland, barking a carnival of mixed marriages, disastrous dinner dates, cease-fires, and self-fashioning teenagers. Muldoon's most distilled mission statement, an early poem called "Mules," starts with a smirk: "Should they not have the best of both worlds?" Muldoon celebrates "what was neither one thing nor the other," neither donkey nor horse, lowly yet heavenly, born into our fallen world with an afterbirth "Trailed like some fine, silk parachute,/ That we would know from what heights it fell." Muldoon's sparse narratives could start anywhere and end anywhere else, forgoing symmetries for free-associative triple jumps and world-traversing butterfly effects. In the quavering reminiscence "Cuba," the Cuban Missile Crisis sends aftershocks of paranoia to Ireland; Muldoon's apocalyptic father, in turn, sends an abashed teenage daughter to the confessional. In "Anseo"—Muldoon's first Irish word, "meaning here, here and now,/ All present and correct"—a primary-school roll call chimes with republican militarists "fighting for Ireland," who "would call back Anseo/ And raise their hands/ As their names occurred."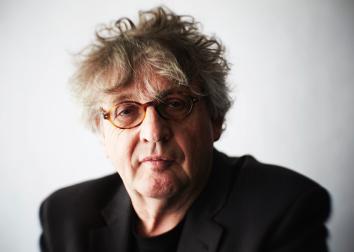 Gradually over the 1980s, and exponentially over the 1990s, Muldoon's style uncoiled. If his earliest poems were miniaturist, spring-loaded gizmos, then his hyper-allusive middle period is an A.I. that's gained sentience, escaping its programmer's control. The search engine–wide mind behind the 1990 epic Madoc: A Mystery and 1994's The Annals of Chile must have uploaded, for starters, a dozen poetry anthologies, encyclopedias, atlases, the OED, all of Western philosophy (or the relevant SparkNotes), the collected stories of Raymond Chandler, and every five-star rock album released between 1967 and 1994. Suddenly, a Muldoon stanza could accommodate compulsive punning, Irish ballads, academese, nonsense syllables ("fol-de-rol fol-de-rol fol-de-rol-di-do"), highbrow cozying up to lowbrow ("Chopin or Chop-/ sticks"), inside jokes, decades-old slang, folk etymologies, and, like, the vocal tics of the moment. That sprawling vocabulary was boxed in by sonnets gone haywire, overgrown villanelles, a 1212-line elegy whose 90 rhymes followed a scheme as airtight and arbitrary as a conspiracy theory. In his most-studied innovation, Muldoon slanted rhyme to a new extreme that modulated vowels, garbled consonants, and shuffled syllables: The same poem might rhyme "yes indeedy" and "potato" and "Incantata," "Estragon" and "Tarragon" and "jargon."
No contemporary poetry gives such immediate proof that extravagant contrivance is perfectly compatible with powerful feeling, or can be feeling's fractal-shaped expression. Taking and tangling up Frost's advice—"No tears in the writer, no tears in the reader. No surprise for the writer, no surprise for the reader."—Muldoon's best poems put themselves through obstacle courses and unthinkable constraints in order to surprise their way out of tears, which seep through his pages regardless. Take Muldoon's maximalist elegies, which multiply grief's five stages into 5,000 and stage a thinky, jocular, attention-deficient man running circles around loss. "Incantata" mourns a former partner, the artist Mary Farl Powers, with an absurd act of throat-clearing (cutting a mouth in a potato), followed by a 176-line litany of everything lost with Powers—
Of the great big dishes of chicken lo mein and beef chow mein,
of what's mine is yours and what's yours mine,
of the oxlips and cowslips
on the banks of the Liffey at Leixlip,
—among hundreds of moments and habits, gone forever. As consolation for his broken bones and fissured identities, Muldoon has only artifice—self-conscious, provisional, transcending nothing, virtuosic yet frivolous, virtually perfect and perfectly virtual.
In his latest books, suburban New Jersey life provides new topics (marriage, fatherhood, home decoration) and stable ground for Muldoon to range even further, to George Bush–burning satire, to riddles, and to songs—some Provençal and gallant, some garage-rock and bratty. (Selected Poems omits Muldoon's libretti and rock lyrics, of which "My Ride's Here," co-written with Warren Zevon, remains the most singalong-able.) Recent Muldoon can ease into riffing lists, even outright goofiness: "Symposium," hinting at that word's original meaning ("drinking party") while spoofing academia's stuffier symposia, sloshes together proverbs into confident nonsense: "People in glass houses can't see the wood/ for the new broom. Rome wasn't built between two stools./ Empty vessels wait for no man." For readers hopeful for clarification or relief from his erratic meanderings, Muldoon unspools his vexing "Errata":
For "spike" read "spoke."
For "lost" read "last."
For "Steinbeck" read "Steenbeck."
For "ludic" read "lucid."
But he never settles down in any one place, any one thought, for long: Recent Muldoon books include comic travelogues like "Cuba (2)," which finds Muldoon navigating both Cuba (the country) and "Cuba" (his poem):
I'm hanging with my daughter in downtown Havana.
She's worried people think she's my mail-order bride.
It might be the Anseo tattooed on her ankle.
It might be the tie-in with that poem of mine.
If you read Selected Poems cover to cover, watching the antiheroes and withdrawn adolescents of his early books give way to pragmatic, mournful, still-scatterbrained adults, you might conclude that Muldoon grew up. It's equally true that today's culture is just catching up with Muldoon. His trivia-mad poems overwhelmed their first reviewers with pre-internet information overload: Today, they seem designed for an age of Google and Wikipedia (and quickly expose their limits). Muldoon's cultural appetite has extended the same generosity to Joyce and Jimi, the classics and classic rock, for decades: There may be no poet more gleeful about Bob Dylan's Nobel, more aggrieved by Leonard Cohen's death. (Muldoon praises both songwriters in the uncharacteristically earnest "Sleeve Notes.") Even his comic sensibility seems prescient: no poet was so fit for interrogation on The Colbert Report as Muldoon, whose amused admiration defused Colbert's overblown persona and outrageous tones—tricks Muldoon had down for decades.
And to reread Muldoon at the end of 2016, alongside poems circulated since the election, is to revisit a ceaselessly subversive political poet who is indispensable for every reason his best poems will never go viral: Muldoon offers 10 complications for each consolation, exposes every stock phrase and tidy -ism to bewildered scrutiny, and will reach for any stray interconnection between the quotidian and the traumatic, the topical and the esoteric. (For Muldoon's best short political poem, start with the helplessly matter-of-fact "Meeting the British," too startling to simply excerpt.) Muldoon is not our only poet who can implode hypocrisy or perniciously partial narratives, but he may be the most inviting, the most conspiratorial, and the first to admit that his poetry is fundamentally a matter of play, hijinks conducted at high-wire heights. With Selected Poems, Muldoon's in-between poetry has never been this welcoming, or this disorienting: Come on in, but brace yourself for another lucid (read: "ludic") rearrangement.