Slate is an Amazon affiliate and may receive a commission from purchases you make through our links.
The Audio Book Club on Fifty Shades of Grey
Our critics can hardly restrain themselves discussing E.L. James' book-club bondage porn.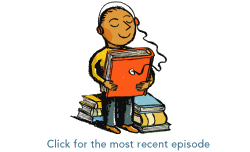 To listen to the Audio Book Club discussion of Fifty Shades of Grey, click the arrow on the player below.
Slate Book Review editor Dan Kois, Slate critic Meghan O'Rourke, and Slate DoubleX editor Hanna Rosin discuss E.L. James' mega-best-selling erotic novel Fifty Shades of Grey. O'Rourke describes it as maybe the worst book she's read in her life, but still has quite a bit to say about the book's issues of class. Rosin expanded on the ideas in her March piece about the book's sexual politics and admitted that a second read had led her to better understand why every woman she knows is reading and loving the book. Kois attempted to perform Christian Grey's "gray gaze" on the radio.
Next month's Audio Book Club selection is Capital, John Lanchester's comic novel about the denizens of a single block in London as it teeters on the brink of fiscal collapse. Check out Kois' review in the Slate Book Review, then get a copy of Capital and join Kois, O'Rourke, and Slate's Brow Beat editor David Haglund for our discussion on Aug. 3.
Visit our Audio Book Club archive page for a complete list of the more than 50 books we've discussed over the years. Or you can listen to any of our previous club meetings through our iTunes feed or through the player below.